Cozmo Collector's Edition by Anki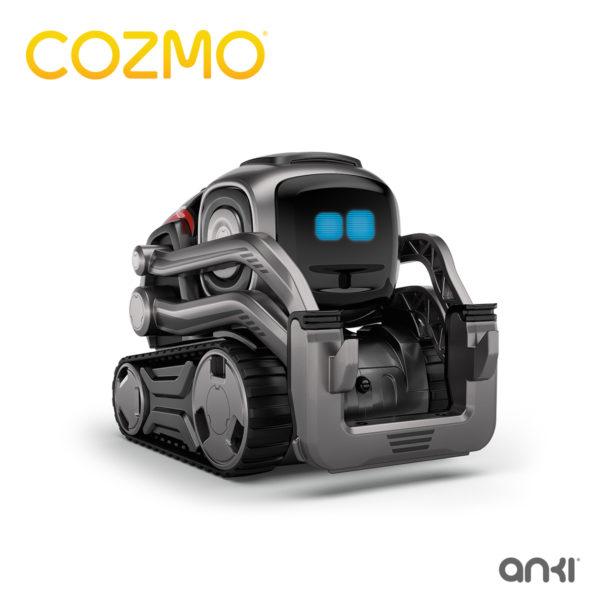 BIG BRAIN, BIGGER PERSONALITY: Cozmo is one of the most sophisticated consumer robots available today. Developed by a multidisciplinary team of Ph.D. roboticists, world-class animators, and renowned game developers, Cozmo represents a major leap forward in the future of play at the intersection of film, toys, videogames, and robotics.
You see, Cozmo is a real-life robot like you've only seen in movies. He's curiously smart, a little mischievous, and unlike anything ever created. He's a gifted little guy who's got a mind of his own and a few tricks up his sleeve. He'll nudge you to play and keep you constantly surprised. More than a companion, Cozmo's a collaborator. He's your accomplice in a crazy amount of fun.
New this year, Cozmo's got his own collector's edition. He's the same robot, but in a sleek new look of Liquid Metal Finish. His new, dark colors are the perfect complement to the Cozmo you have grown to know and love.
Where to Purchase: Anki.com – Amazon – Toys"R"Us – Best Buy – Target