It's a Small World Animator's Collection Dolls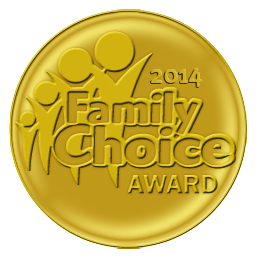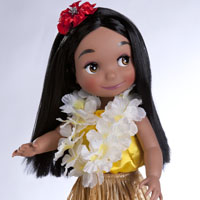 You either love it or you hate it. The song is either endearing or annoying. If you are in the category of loving the Disney ride "It's a Small World" and you find the tune delightful and upbeat, then this new product is for you. From the wonderful folks at Disney comes the Animator's Collection It's a Small World Dolls. Can you say 'precious'?
These dolls are inspired by the original popular attraction in Fantasyland. Legendary Disney artist Mary Blair's illustrations were the inspiration for the designers at the Disney Store team when they set out to create these new dolls. They look just like you plucked them out of the ride.
The dolls sing a verse from the song "It's a Small World," in English and then in their native language. If you cannot take the song one more minute, don't fret. There is a switch to turn off the music. That way everyone can enjoy the delightful little doll who represents a culture all her own and if someone simply cannot take one more verse of that song, they don't have to. Yes, I know there are those who simply detest this song. Perhaps it is because it's been around a long time. In any case, it is part of this adorable new series of dolls and the song can be played whenever you want.
After extensive research, the creative team settled on these seven dolls: Japan, Africa, India, France, UK, Holland, and Hawaii. There are plans to add more countries in the future. Besides these sweet little singing dolls, there are four plus animals to round out the Small World assortment of toys: a Panda, a Jaguar, a Hippo, and a Poodle. The plush animals help compliment the international feeling of the dolls.
The dolls themselves are created for ages 3 and above. They stand about 16 inches high and are made from a hard vinyl. The arms, legs, and necks are articulated so they can be posed in many positions. They can stand on their own or you can purchase doll stands if you feel more secure about that.
The Dolls
The Japanese doll is dressed in a beautiful kimono with an obi and wears a pair of wooden sandals. The African doll wears a tribal outfit with beads. The Indian doll wears a pink sari with a beautiful head veil and beads. The lovely French doll wears feathers on her head and is dressed in a cute little dancing dress ala a French nightclub.  The British doll is dressed like a miniature palace guard, or Beefeater. The Dutch doll wears wooden shoes and a traditional Dutch outfit and hat. And the Hawaiian doll has a grass skirt, a yellow top, and a large Aloha lei around her neck. And they all have sweet and irresistible smiles. I dare you to look at them and not have a smile or a grin. They bring out the happy child in all of us.
Push their tummies and they sing, "It's a small world after all…" Push again and the song is in their native language.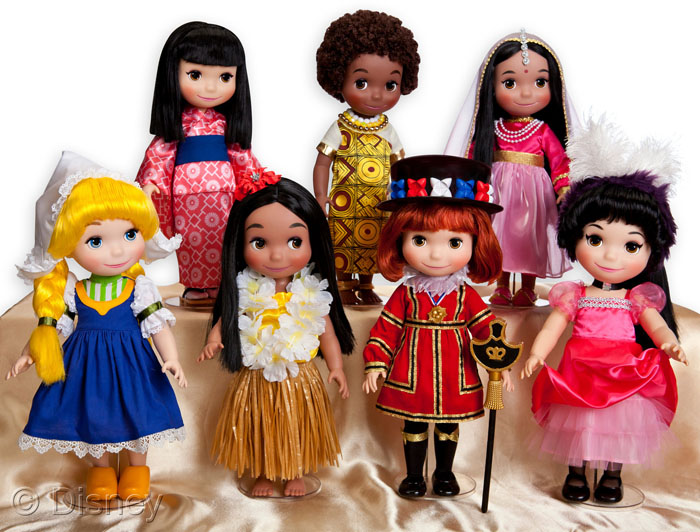 They are all so adorable, it might be difficult to select only one. While at D23, I heard many people ordering the entire set. It's up to you. If you have a special country you want to highlight, or just like a particular costume, then that is the doll for you. Whichever you select, you will be happy with the craftsmanship and the story of love each doll brings with it.
The Story of It's a Small World
The ride was originally created for the 1964 New York World's Fair. The Sherman brothers wrote the iconic song.
This exhibition/ride was "A salute to the children of the world." The attraction was extremely popular. It soon became a destination for visitors at Disneyland, Walt Disney World's Magic Kingdom, Disneyland Paris, and Hong Kong Disneyland.
In 2008 the attraction was closed for refurbishment. When it reopened, all the magic and love it originally brought to millions of guests was enhanced by additional characters…Disney characters. Look closely and you'll see one or your favorite Disney character alongside some of the other children of the world.
While the dolls in the ride are animatronic, the dolls in this new Animators Collection are not as sophisticated. They do sing, when their button is pushed (and you can turn the switch so they don't sing), but these dolls are meant to be held, loved, and admired in your own home.
It's a Small World Animator's Collection
It's a Small World Animator's Collection Dolls list for $29.95 each and are available in Disney Stores and DisneyStore.com.
Which one will you chose? They each bring a loving spirit to any home and will be a special treat this holiday season. "It's a small world after all!" Do you think we should send these dolls to the World Leaders? Perhaps they never got the message.
About the Author
Francine Brokaw has been covering all aspects of the entertainment business for 20 years. She also writes about technology and has been a travel writer for the past 12 years. She has been published in national and international newspapers and magazines as well as internet websites. She has written her own book, Beyond the Red Carpet The World of Entertainment Journalists, from Sourced Media Books.
Follow her on Twitter
Like her on Facebook