Lucy Ladybird, Interactive App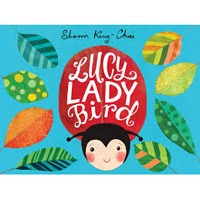 A brilliant new interactive children's story especially created for the iPad. Lucy Ladybird is filled with fun animation and hidden surprises for you and your little one to enjoy together. Learn about floors and seasons, friendship and sharing through the bright, bold illustrations. Lucy Ladybird is different, she has no spots! How she longs to be like the other ladybirds that are spotty and beautiful! Follow Lucy as she goes on a journey through the seasons and colors and learns valuable lessons along the way. A perfect way to broach the concepts of difference and acceptance with a BIG surprise ending!
With all the warmth, charm and appeal of the beloved Eric Carle. The collage illustrations will inspire your kids to create art & craft, and open up a world of imagination. A debut picture book from an exciting new talent.
FEATURES:
*Explore the pictures for a fun interactive surprise. Or for HINTS, press the Questions Mark icon to help guide the way;
*Original music by the talented singer-songwriter Kirsty Almeida (collaborator with Mr. Scruff), including a very special "Luck Ladybird" song;
*Sing-along karaoke complete with animation;
*Coloring activities with a choice of y different illustrations, "Read to Me" or "Read by Myself" options, accompanied with satisfying sound effects to bring the story to life;
*A fun integrated game: which ladybird is the spider sitting under? When you find him, you'll hear laughter as he then scurries to hide under another ladybird. Surprises to discover in every season from rustling autumnal leaves, and popping snowflakes in winter to growing flowers in Spring, there's much fun to be discovered.
Visit lucyladybird.com for lots of free fun, including games, wallpapers & coloring sheets or to download the Lucy Ladybird song.