New Costa Sunglasses for Women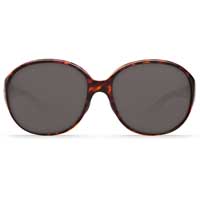 Just in time for Spring/Summer, Costa has come out with three great new styles for women. Blenny, Isla, and Goby are fresh styles that not only protect eyes and make vision clearer, they also add fashion to your face.
These new styles are available in a variety of frame and lens colors. As a die-hard Costa wearer, I prefer the grey lenses, however every person has his/her own preference.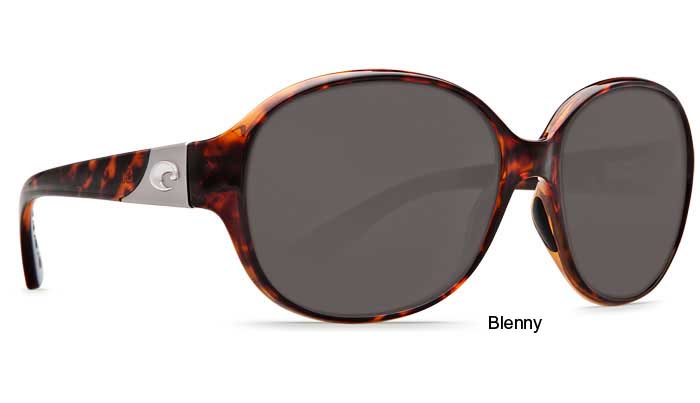 The Blenny would definitely be on Jackie O's shopping list. This style has a large – but not too large – round frame. Like the other styles, there are no-slip nose pads and flexible spring hinges. What caught my eye, besides the great style, is the stainless steel plaque on the earpieces. The flat stainless is set off by a polished "C", which makes it look like a high-fashion designer pair of sunglasses.
Blenny is comfortable and stylish, as well as functional. While many people prefer style to function, with the Blenny you can have both. Costa sunglasses are built for performance. The fact that the styles can match fashion glasses is incredible.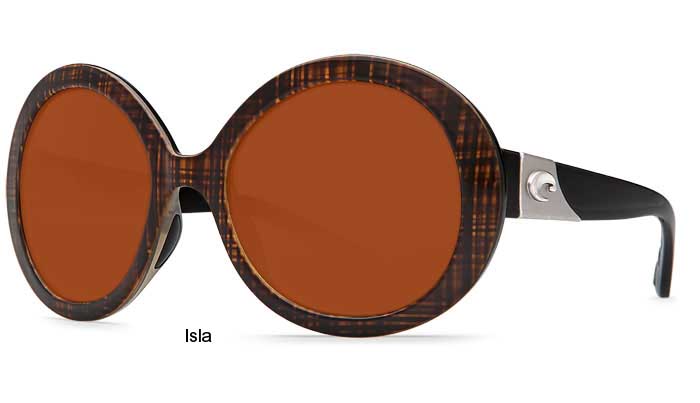 They have a patented 580 lens that blocks yellow and blue light making colors sharper and vision clearer. And their lenses are 100% polarized, which is something I demand in my sunglasses. Once you wear a pair of polarized lenses, you won't go back to non-polarized. The glare is gone as is the eye-strain. And finally, Costa lenses block 100% of UV rays.
When you have a pair of Costa sunglasses on, you will forget they are there. They are comfortable, lightweight, stylish, and provide protection for your eyes. I don't know about you, but my eyes are very important to me. And I can honestly say that I prefer Costa sunglasses to any other brand. And now with these new styles for women, there's no excuse for women not to get a pair of sunglasses that add protection for eyes.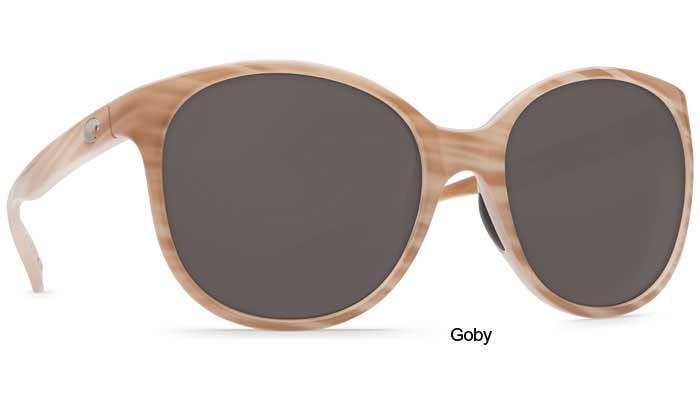 In the summer many of us are out in the water and spend more time outside. The glare will be greatly reduced and your eyes will feel comfortable with these glasses. They take eye protection far beyond simply polarization. Jackie O didn't have all this eye protection in her day. Sure, she had great looking sunglasses, but no eye protection. Today, thanks to Costa, you can have both.
Check out their website (www.costadelmar.com) for the latest models, specifically their new glasses designed for women: Goby, Isla, and Blenny. You're able to design the pair of sunglasses you want by selecting the lens and frame colors.
About the Author
Francine Brokaw has been covering all aspects of the entertainment business for 20 years. She also writes about technology and has been a travel writer for the past 12 years. She has been published in national and international newspapers and magazines as well as internet websites. She has written her own book, Beyond the Red Carpet The World of Entertainment Journalists, from Sourced Media Books.
Follow her on Twitter
Like her on Facebook