Story Lines Books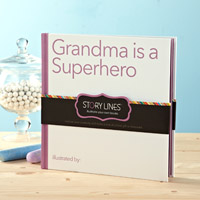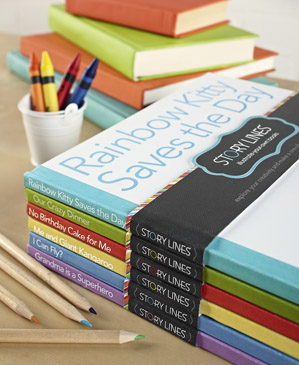 Just waiting to be brought to life, each book contains an exciting story, which kids illustrate with their own artwork. Kids create the cover and fill the pages with bright colors and big ideas to create their own masterpiece.
The books vary by theme with creative titles and topics such as, Rainbow Kitty Saves the Day and Grandma is a Superhero. After the books are illustrated, kids and parents will have a permanent family keepsake.
Story Lines books can be found in stores and are also available to order online and at local retailers across the country.