Backpack Buddies: Fruit Troop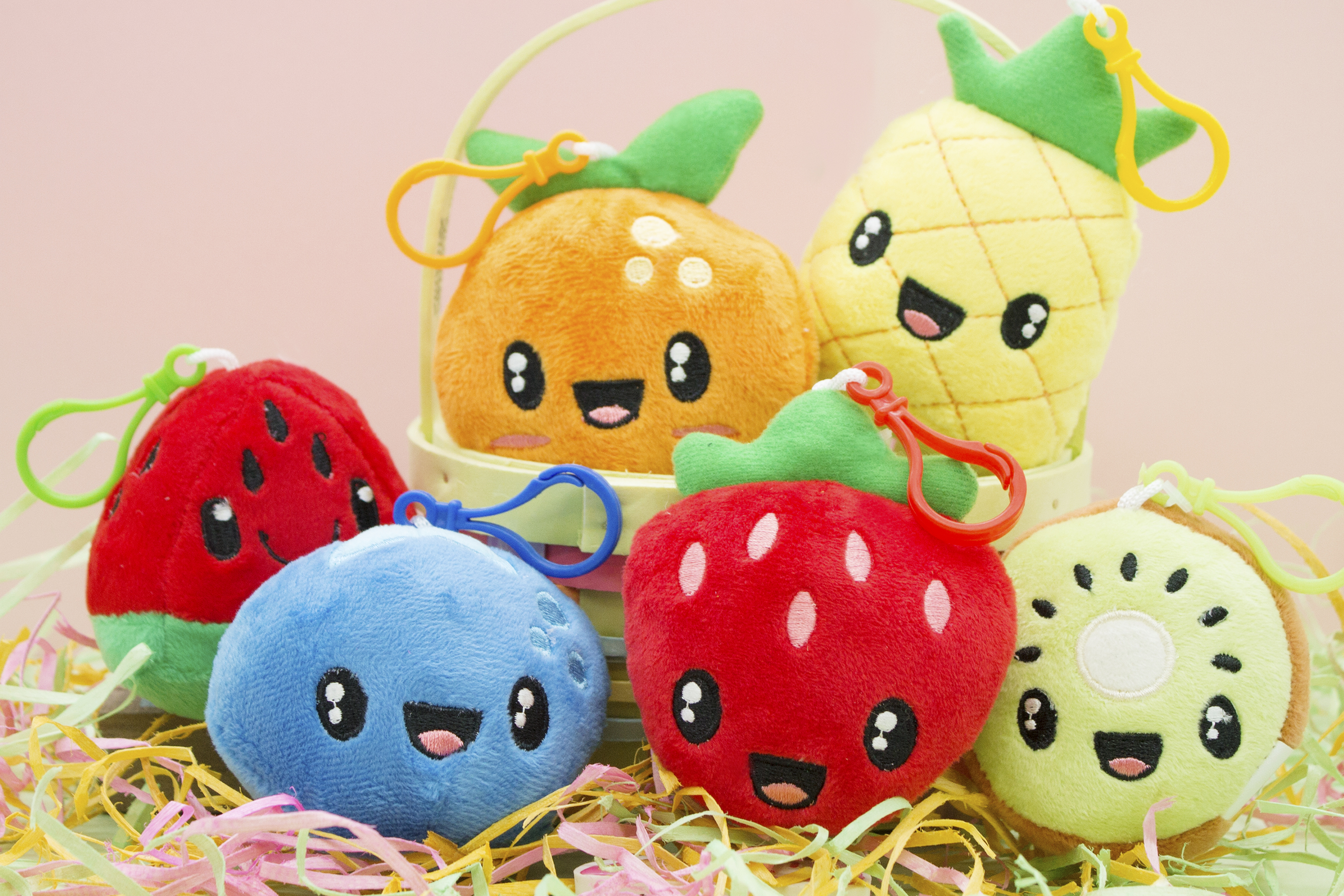 We've added super cute new characters to our Backpack Buddies line! Attach them to your backpacks, purses, and travels bags for some extra flair. Not only are they cute but they smell good too!
There are 6 different characters all with their own unique scent. Each Backpack Buddy is filled with super soft stuffing and gourmet scented beads. They are 4 inches tall and the scent is guaranteed to last for 2 years.
Available Scents: Blueberry, Strawberry, Orange, Watermelon, Kiwi, and Pineapple
Ages: 3+
Price: $4.99
Available at: scentcoinc.com and amazon.com/scentmaster