DisneyNature's 'Born in China' plush animal babies


The newest DisneyNature film, Born in China, follows several animals as they make their way through life in the rugged terrain of China. We all associate pandas with China. This film includes these highly adored animals. Other animal families are a snow leopard mom with two cubs and a golden monkey family. Granted, nature is not always filled with warm and fuzzy moments. There are harsh realities in this film, but viewers have taken the panda Mei Mei, the two-year-old little golden monkey Tao Tao, and the snow leopards to their hearts.
Now Disney Store has joined with the World Wildlife Fund to bring animal lovers three adorable plush babies representing three sweet animals from the film. All of them are super soft and huggable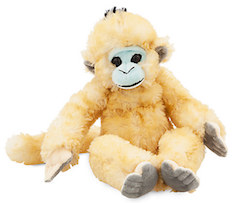 Tao Tao will steal your heart. This golden monkey has a sweet expression on his little blue face. His arms are welcoming for any and all hugs. He will be a treasured friend for all ages.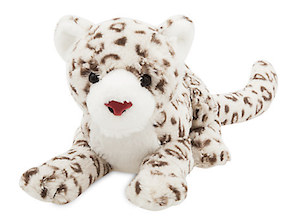 The snow leopard cub has a cute pink nose and a loving face. The soft plush has the printed snow leopard spot design made in faux fur. It is the perfect pal for little ones to hug and cuddle with in bed.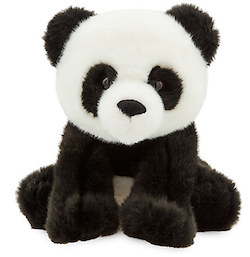 And Mei Mei, the little panda cub, has a loving expression as if to say, "I love you. Please love me." This little cub will be cuddled by kids and by the young at heart.
The snow leopard cub has an eleven-inch long body with an eight-inch tail. Tao Tao sits at nine inches with his soft nine-inch tail behind him. And little Mei Mei measures nine inches high.
They are all adorable. It might be tough to choose a favorite, however kids will no doubt have one that they want to cuddle with the most. And with the very soft faux fur plush, they are all super cuddly.
Each little plush Born in China animal lists for $14.95 from The Disney Store.
Francine Brokaw writes about products, travel, and entertainment. She has been published in national and international newspapers and magazines as well as Internet websites. She has written her own book, Beyond the Red Carpet The World of Entertainment Journalists, from Sourced Media Books.
Follow her on Twitter