Disney's Animators' Collection Expands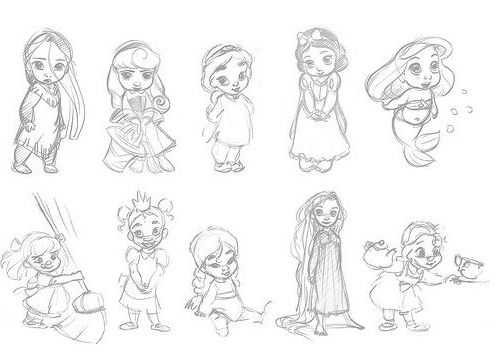 Disney's Animators' Collection has been a popular line of dolls and plush animals. They started with several animators' visions of young Disney princesses. Both young and not-so-young fans of the characters immediately cherished these 16-inch high dolls. Then other characters were added to the line, including Tinker Bell, Lilo, Alice in Wonderland, Kristoff, and Aladdin. Each of the dolls has been adored by fans.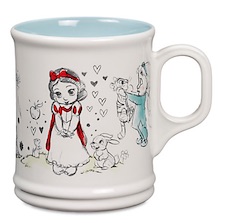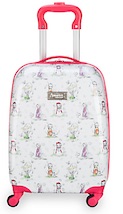 Seeing the immense popularity of the characters envisioned as youngsters, Disney added a few plush versions of some of their non-human characters. Then came the mini play sets, featuring 5-inch versions of the dolls in carry cases, which also includes accessories.
The beloved line is expanding even more. The folks at Disney realized how beloved these animators' versions of their characters have become so they are giving the consumer even more ways to enjoy the artist renderings of the young princesses with clothing, cups, mugs, and even an iPhone case and a rolling bag covered in the artwork that makes the doll boxes just as enjoyable to look at as the actual doll.
Animators' Collection Deluxe Figure Play Set ($24.95)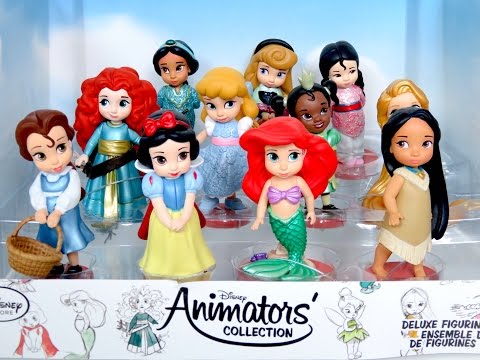 This year there is a Deluxe Figure Play Set for ages 3 and up. This play set includes 11 small figures (approximately 3 ¼ inch) depicting the characters as toddlers. The benefit of this set over the mini sets is that the entire figure is molded so the hair won't matte or get messy. This is a great set to take in the car or to keep at grandma's house. And simply wipe them off with a damp cloth to clean them if sticky fingers manage to add something extra to the figure.
The set includes Belle, Snow White, Ariel, Pocahontas, Merida, Cinderella, Jasmine, Rapunzel, Jasmine, Aurora (depicted as Briar Rose), and Mulan. Each one of these hard plastic figures has a whimsical expression that is sure to delight both young and old fans of the princesses.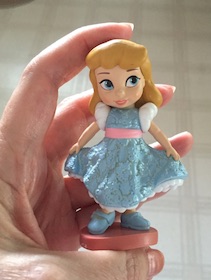 The box has the usual sketches on it and the figures are inserted in plastic molded steps. They can be pulled out (with help from an adult) and played with, then pressed back into their settings (also with the help from an adult as it is a bit tricky) for display. However most likely, if this is for a youngster, the figures won't be needing their display case as there is no doubt the princesses will be played with and taken everywhere. They fit into little hands and with kids' imaginations the stories they will create with them are endless. Sure, we all have our favorite, but when they are together like this, it's hard to select one that is cuter than the others.
Animators' Collection Drink Bottle with Straw ($8.95)


Whether your child is a fan of Snow White, Tinker Bell, or Elsa and Anna, there is a new plastic (BPA-free) drink bottle for them. These little bottles hold 20 ounces of cold liquid (not hot) and look like milk bottles from the past. They are each adorned with the animators' sketches of the characters, and each have a screw-on lid with a straw for easy, no-spill drinking.
While these bottles are not microwave or dishwasher safe and cannot hold hot beverages, they are perfect for juice and milk. And if your child isn't a milk lover, try this – fill the bottle with milk and place it on a lower shelf in the refrigerator. Throughout the day your child will be able to grab the bottle and drink some milk without your help. A friend who was a nurse gave me this tidbit. And it makes sense, especially when the bottle has the image of a beloved character.
Animators' Collection Plush ($14.95)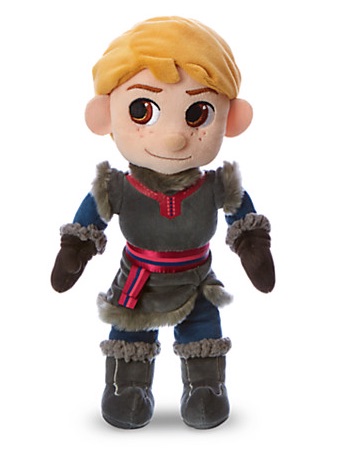 If you have one –or more – of the animators' dolls, you know that the hair can get messed up and their beautiful clothes can also get dirty when played with. So, for very young kids the new animators' plush collection is perfect.
These little plush dolls, around 13 inches high, can be loved, squished, slept with, and played with for a long time. Since they don't have rooted hair, the hair stays as is.
Currently there is a plush Ariel, Anna, Elsa, Belle, and Kristoff. Boys especially will enjoy Kristoff. They don't often get a plush boy doll that they can love like this. Their faces and bodies are made of soft plush, making them safe to sleep with and easy to cuddle.
About the Author
Francine Brokaw has been covering all aspects of the entertainment industry for 20 years. She also writes about products and travel. She has been published in national and international newspapers and magazines as well as Internet websites. She has written her own book, Beyond the Red Carpet The World of Entertainment Journalists, from Sourced Media Books.
Follow her on Twitter