Game Night in a Can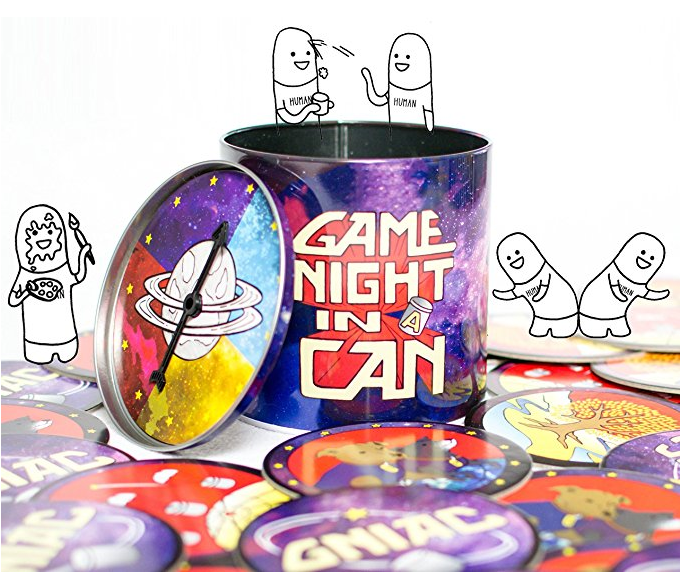 Game Night in a Can is a collection of 30 creative challenges and physical games of skill.
Creators Barry McLaughlin and Jason Lautenschleger took their experiences of hosting live comedy game shows at places like the Hollywood Improv and turned them into this hilarious, family-friendly party game.
Players take turns hosting games by spinning the spinner (conveniently located underneath the lid!) and picking one of the cards. Depending on the card, you may find yourself inventing a new animal species for the last spot on Noah's ark, competitively flying paper airplanes, creating a brand new dance move or performing a ridiculous commercial for your family's couch!
Get everyone's creative juices flowing and play fan favorites like Frumpy Bumpers, Creepy Peepers, Bank Face and more!
Ages: 8 – Adult
Price: $24.99
Available at: Amazon.com – Barnes & Noble – Tilly's – BoxLunch.