Glow All the Way Ombre Blush from Hard Candy - Product Review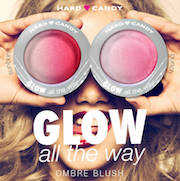 Summer's here and with it comes more outside activities, bar-b-ques, beach days, sailing, ball playing, and other great things to do. We all want a glow on our cheeks to show just how healthy we are. Let's face it, the sun can dry out our skin, even with sunscreen. The new "Glow all the way" Ombre Blush from Hard Candy gives cheeks not only a pretty color, but also a glow.
When we were young our cheeks had a natural glow. They looked dewy and fresh, but as we age they don't looks as bright and moist. And powders make us look even drier.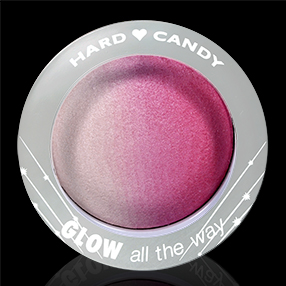 So why would we want to add a powder blush? Because this one is different. The Ombre Blush includes a compact with shades of color along with a light cream color to add radiance. There are pearls blended into the color that really do give a shiny appearance to cheeks. And the radiant glow looks healthy and youthful.
I have used this new Ombre Blush not only on my cheeks but also my eyes. The radiance gives eyes a more open and awake appearance, and sometimes I have simply used the lighter side of the compact and dabbed that right under my eyebrows for a refreshed, open-eyed look.
When Hard Candy sent me their two newest colors – Sunburst and Punch – to test, I was a little put off by the density of the pigmentation. They didn't look like natural colors and of all things we want to look natural, not overly made up. But the combination of the shades of color along with the creamy white side of the compact surprised me. After lightly brushing them on, my cheeks looked dewy and healthy.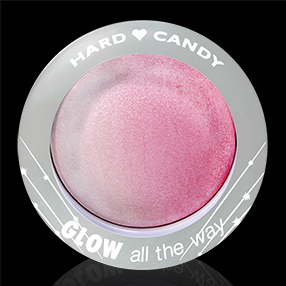 The colors are baked so only a minimal amount is necessary to achieve a natural, glowing look that is perfect for the lazy days of summer.
About the Reviewer
Francine Brokaw writes about products, travel, and entertainment. She has been published in national and international newspapers and magazines as well as Internet websites. She has written her own book, Beyond the Red Carpet The World of Entertainment Journalists, from Sourced Media Books.
Follow her on Twitter