Poketti Plushies with Pocket Powers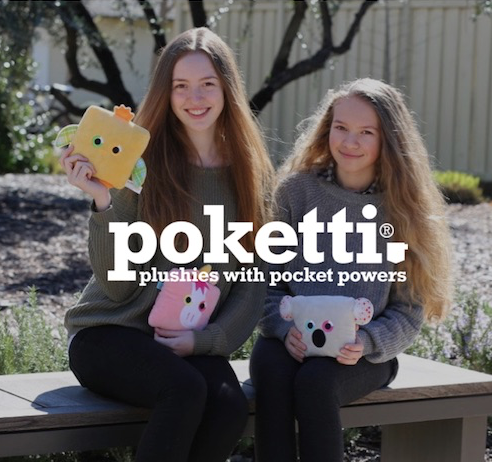 Poketti Plushies with Pocket Powers are adorable soft plush animals with pockets. They are cuddly as well as functional.
What sets this product off from others is the backstory of the company. Two teenage girls, Syndey and Toni, began the company in 2013. Their seventh grade entrepreneurial class inspired them to start their own company. Today the company has eight different designs, each conveying a message of empowerment while at the same time being a functional – and cuddly soft – toy, although toy isn't quite the right word.
The animals are gender neutral so they are just as appropriate for boys as they are for girls, although girls are the main targets for these items.
Sydney the Penguin comes with a message of confidence, Toni the bunny inspires kindness, Flynn the pig inspires curiosity, Harley the koala comes with the message of creativity, Frankie the panda inspires generosity, Shawn the unicorn inspires innovation, Parker the owl reminds kids to be honest, and Scout the chick inspires strength.
Besides being cute little animals, each of these fellows has a pocket on their back. The pockets are useful for holding phones, glasses, a small notebook, a little toy, and even a tooth for the tooth fairy. Imagine being able to put a tooth in a Poketti at night and finding a gift from the tooth fairy in the pocket in the morning. It makes it that much more memorable and this is something that can be a childhood friend that is passed down through generations.
And when going on a vacation this summer, kids can store their sunglasses or a tube of sunscreen in the pocket. These are definitely useful little plashes.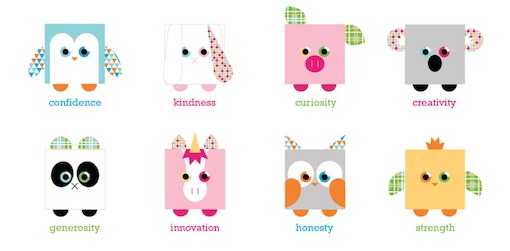 Each Poketti sells for $12.95. The entire series can be purchased for $80.00. Teens can stay in touch with Syndey and Toni through their Twitter (pokettiplushies) and Facebook (poketti) and other social media accounts.
For more information about Syndey and Toni, as well as their company and the Pokettis, visit their website.
About the Reviewer
Francine Brokaw writes about products, travel, and entertainment. She has been published in national and international newspapers and magazines as well as Internet websites. She has written her own book, Beyond the Red Carpet The World of Entertainment Journalists, from Sourced Media Books.
Follow her on Twitter