WUBBLE FULLA MARBLES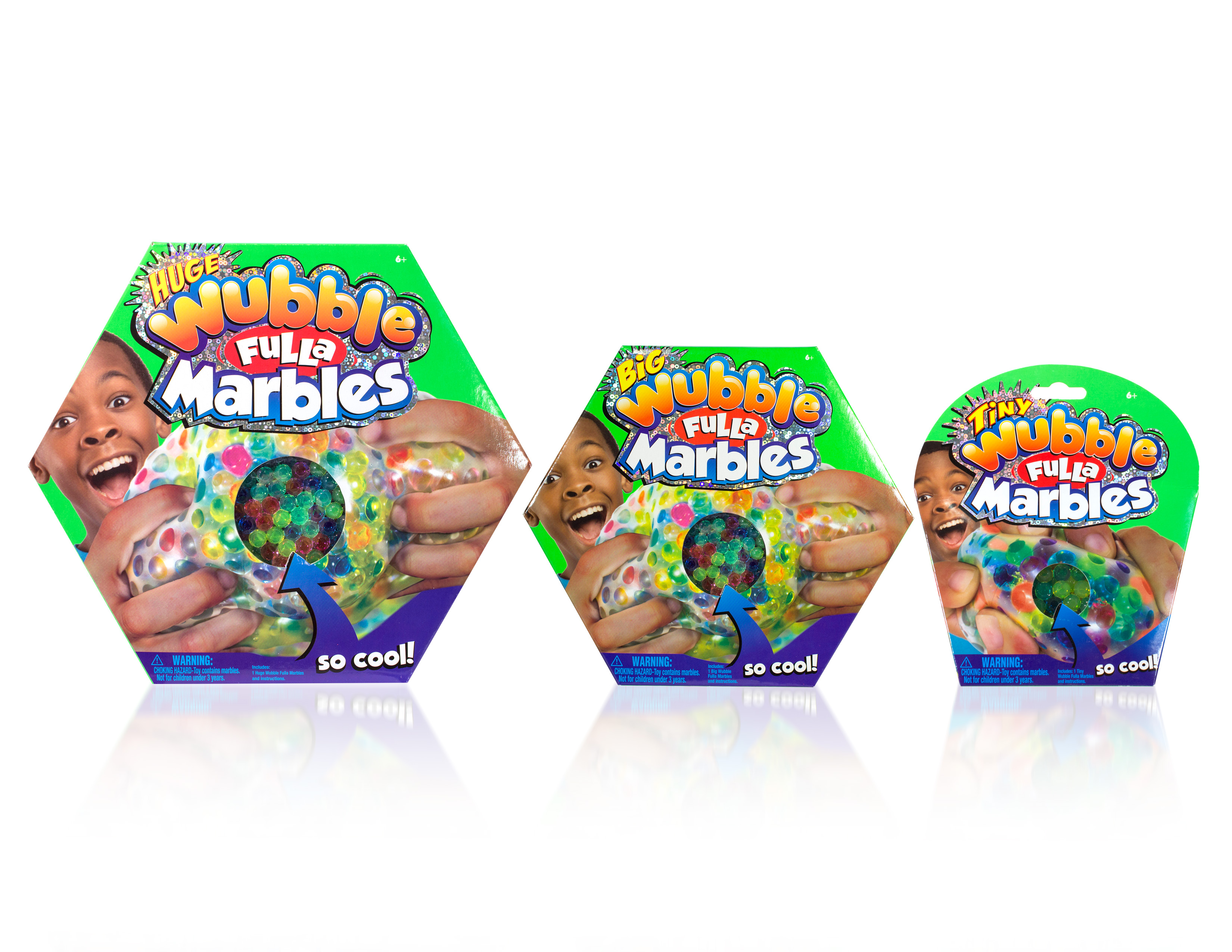 Wubble® Fulla Marbles is the new squishy, squashy Wubble Ball filled with soft, colorful, squishy Magic Marbles™. Squeeze it! Stretch it! Toss it! Once you pick it up, you won't wanna let it go! Comes in three sizes: Tiny, Big and Huge!
Recommended for ages 6+
MSRPs
Tiny Wubble Fulla: $7.99
Big Wubble Fulla: $9.99
Huge Wubble Fulla: $14.99
Available at: Target, Meijer, Bed, Bath and Beyond and www.WubbleBall.com.