Fun and Functional Luggage for Kids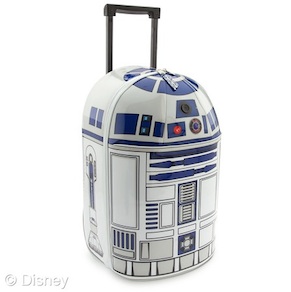 Traveling can be stressful these days. It's often a nightmare getting through an airport. And then when you are finally at your destination and it seems everyone in the world has the same luggage as you – black with no personality or else everyone has attached a ribbon to the handle and they still all look alike – and you're patiently (or impatiently) waiting for the luggage carousel to deposit your bags, the night mare is almost over.
Why not make traveling a little more fun, at least for the kids? How, you might wonder, can that be achieved? The answer might be their own luggage that adds a bit of whimsy and enjoyment to traveling, whether it is across the country or just for a weekend at grandma's house. There are a lot of fun luggage out there that might take the edge off for little travelers. These have something special, besides cuteness. Some either light up or make noise. Or both.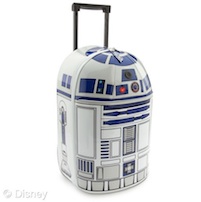 This is the year Star Wars makes a comeback and the new R2-D2 rolling luggage is a fun way to bring the little droid into your household. For ages 3 and up, this rolling luggage has flashing lights and if you listen carefully you will hear the little guy making his familiar little beeps. Hands down this is the most unusual piece of luggage I have ever seen.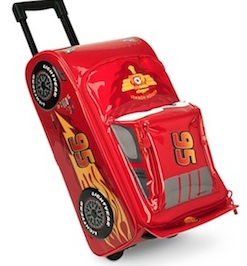 Young Cars fans will enjoy the Lightning McQueen rolling luggage. Besides resembling the red sports car, this bag comes with its own sound effects. Vrooooooom.
If your child is into the Disney Junior series Miles from Tomorrowland, the Miles rolling luggage looks like his spaceship and even lights up.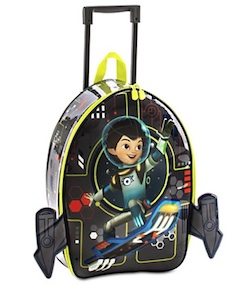 The rolling series of bags from Ecozoo lets your child bring a favorite animal along. The choices are a frog, monkey, puppy, panda, and pig.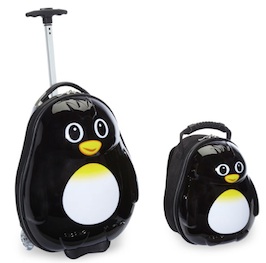 TrendyKid makes Travel Buddies, fun animal shaped cases that any kid will enjoy rolling around. How about Popo Parrot or Percy Penguin?
These are just a few of the fun bags for kids. There are always cute bags with images of your child's favorite characters. Whatever you choose, at least you'll be able to find it in a stack of boring black bags. And, just think how much more fun it is for everyone when kids are enjoying the trip.
About the Author
Francine Brokaw has been covering all aspects of the entertainment business for 20 years. She also writes about products and technology and has been a travel writer for the past 12 years. She has been published in national and international newspapers and magazines as well as internet websites. She has written her own book, Beyond the Red Carpet The World of Entertainment Journalists, from Sourced Media Books.
Follow her on Twitter