A Chat with Screenwriter Gary Goldstein
Category:
Television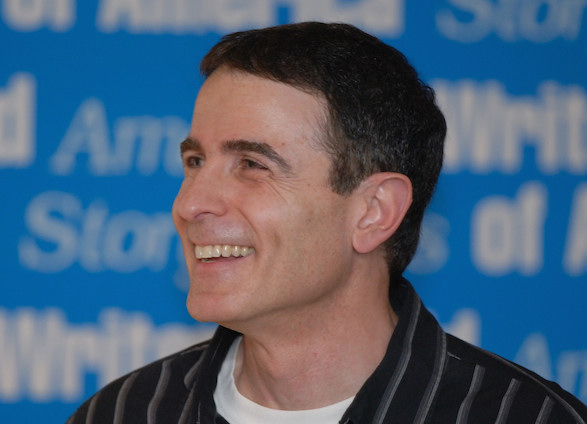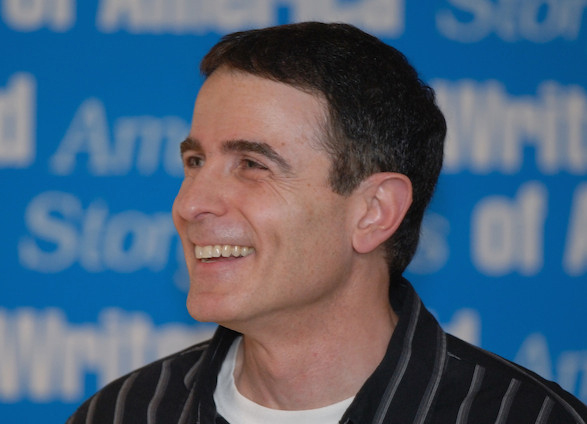 Gary Goldstein is one of the "go-to" writers for the Hallmark television channels. He is working on his 9th film for the networks, which will air in 2015. In the meantime, numbers 7 and 8 are about to hit the airwaves in October.
In the movie Along Came a Nanny, which premiers October 12, 2014 on Hallmark Movies and Mysteries (the new name for Hallmark Movie Channel), Cameron Mathison stars as a police detective undercover as a nanny. Could this film become a series? If so, it would be a great fit for the network.
Because the film airs on the Hallmark Movies and Mysteries Channel, Goldstein admitted that he had to "take out some of the comedy and add more mystery" to his original story. "I adjusted the story a little for the new Hallmark channel." When I asked him how he came up with this story, he acknowledged he had written a treatment (Hollywood talk for an idea with a basic outline) about a detective going under cover as a "man maid" and when the idea was accepted, he pulled out his outline and started getting to work adapting his outline for the Hallmark project with some great results, as viewers will see.
My Boyfriends' Dogs will premier Saturday, October 18, 2014 on Hallmark Channel. This is a film adaptation of a popular book by Dandi Daley Mackall. "The story is the same," Goldstein explained, "but I had to make adjustments." He made the main character a little older than the age she is in the book. "I wanted to retain the warmth and charm of the book. It's a charming and fun book and I wanted to honor it but structure it for a movie."
Goldstein is a dog lover, so it was fun for him to write this screenplay. He currently owns two Labrador Retrievers, so he knows how dogs react to people, and vice versa. When I enquired if he had any thought about changing the breeds of dogs that are used in the book to different breeds in the film, he said he didn't and used what was presented in the novel. Hey, when something works, don't mess with it! Animals have played parts in some of his previous films, and feels comfortable including them in his stories. And, frankly, the dogs need to be part of the story because, well, just think of the title!
When we discussed writing in general, Goldstein said he often frequents the locations where his films are being produced. He added it is "especially gratifying to be there when it may help or improve the film." Goldstein is always ready to tweak scenes when necessary.
He acknowledged that it is often important to adjust screenplays for specific actors, depending on their strengths and weaknesses. After all, everyone wants the best final product. "Every actor brings something different," he explained, so he adjusts his or her characters accordingly.
His ninth Hallmark movie, The Christmas Angel, is another adaptation of a book. This time it's from the novel by Jane Maas and will air during the holiday season of 2015. Besides Along Came a Nanny and My Boyfriends' Dogs, Gary Goldstein's prior Hallmark Channel original films include This Magic Moment (2013), Hitched for the Holidays (2012), Strawberry Summer (2012), The Cabin (2011), A Crush on You (2011), and The Wish List (2010). Even though he has written for other networks and has two indie films to his credit (If you Only Knew and Politics of Love), there's no doubt Goldstein has made a nice little niche for himself with Hallmark. His movies are fan favorites.
About the Author
Francine Brokaw has been covering all aspects of the entertainment business for 20 years. She also writes about technology and has been a travel writer for the past 12 years. She has been published in national and international newspapers and magazines as well as internet websites. She has written her own book, Beyond the Red Carpet The World of Entertainment Journalists, from Sourced Media Books.
Follow her on Twitter
Like her on Facebook