American Genius Miniseries on Nat Geo
Category:
Television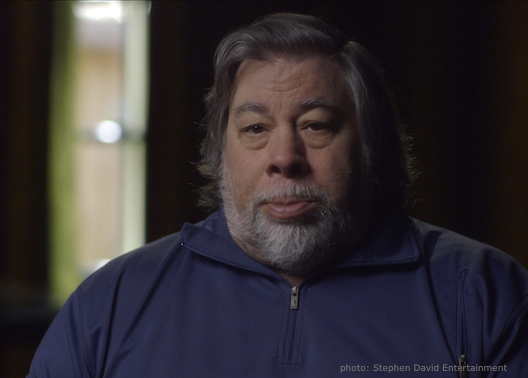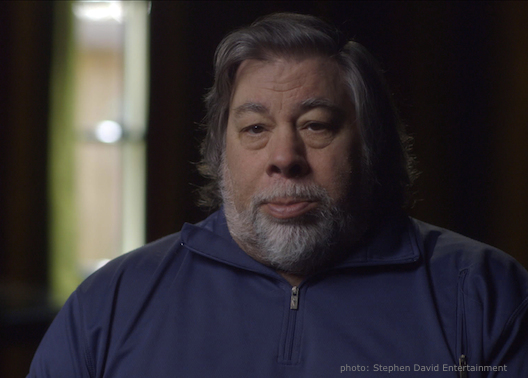 National Geographic's new 8-part miniseries, American Genius, focuses on rivalries that have been the impetus for great achievements. Through reenactments and interviews, the eight episodes detail what it took for these people to become great inventors and creators and rise to the top of their fields.
The first episode, Jobs v. Gates, shows the great rivalry between Steve Jobs and Bill Gates, along with the creative genius of Jobs' partner and friend, and Apple co-founder Steve Wozniak. The second episode looks at the race to win the sky with the Wright Brothers and Glenn Curtis, a rivalry that put their lives on the line for the creation of the first airplanes.
Who invented the television? It came out of the rivalry between David Sarnoff and Philo Farnsworth. William Heart and Joseph Pulitzer affected the media and Colt and Wesson revolutionizes the firearms business. Other rivalries explored are between the U.S.A. and U.S.S.R. during the Cold War and the race for space, between Oppenheimer and Heisenberg for the atomic bomb, and between Tesla and Edison.
Steve Wozniak
Recently Steve Wozniak spoke to members of the press, saying, "I think [Steve Jobs and I] are very different people and it was a good and bad thing. I really believe that people who are very similar in personalities and values can work better together. I think Steve and I, we're very similar in values particularly. In personality, he wanted to be out the front and be kind of a master of a company and make something in life and be important, and I really just wanted to design computers and be a great engineer."
Woz explained the two were similar in many ways. They had "similar values in being able to use technology to improve lives of human beings and make them more a master of their destiny. We had values about, religious and political views [that] we were in common. We had five years, remember, before Apple. It was a Steve Jobs zero. Some people talk about a Steve Jobs one and a Steve Jobs two after he returned. I knew him as Steve Jobs zero and talking about concerts, words of life messages, importance, even folk songs and that sort of stuff."
Was there a rivalry between Jobs and Wozniak at all? "So, no, we got along great. We never once had a fight or a disagreement or anything. You say we were different people. Our goals even for Apple were always very much the same. I just totally bought into that we should be a marketing driven company, even though we made marketing mistakes for our first ten years. So, we're a lot closer than diametrically opposite."
Yet there was a rivalry between Steve Jobs and Bill Gates that plays out in the miniseries. "The real differences between where Steve Jobs is portrayed compared to Bill Gates is Steve Jobs having a very futuristic forward vision, almost a bit of the science fiction, 'Here's what life could be,' but Bill Gates had more of an execution ability to build the things that are needed now, to build a company now, make the profits now, in the short-term. I think that was the biggest difference between them," Wozniak confided.
The National Geographic miniseries American Genius premiers Mondays in June.
About the Author
Francine Brokaw has been covering all aspects of the entertainment business for 20 years. She also writes about technology and has been a travel writer for the past 12 years. She has been published in national and international newspapers and magazines as well as internet websites. She has written her own book, Beyond the Red Carpet The World of Entertainment Journalists, from Sourced Media Books.
Follow her on Twitter
Like her on Facebook