American Ninja Warrior Producer and Cast Talk Season Seven
Category:
Television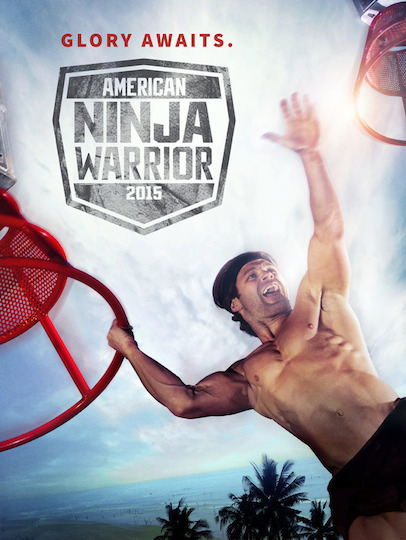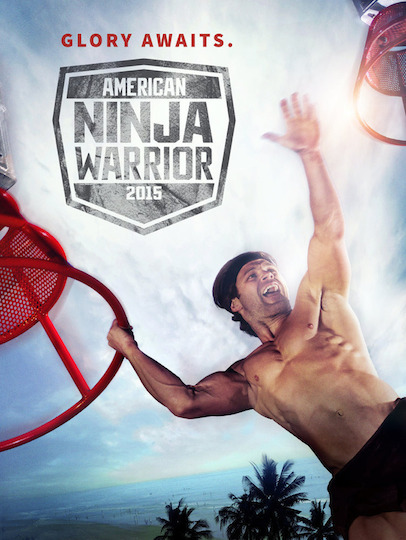 There's no doubt about it. American Ninja Warrior is an inspiring show celebrating the everyday hero. Executive Producer Arthur Smith recently joined hosts Matt Iseman, Akbar Gbajabiamila, and Kristine Leahy to talk with the media about season seven.
Smith's excitement for the seventh season is evident. "This season, we've seen an increase in over 45,000 video submissions and we've added five new cities (for a total of six) and 24 new obstacles. The cities for this season are Venice (California), Houston, Kansas City, Pittsburgh, and (Universal) Orlando. And, for the first time, we will be doing an all‑military show in Long Beach (California) with the U.S.S. Iowa in the background," he explained.
Iseman added, "The people in the military are some of the most amazing people around. It's a perfect way for us to try to say how much we appreciate those who serve us, who make it possible for us to do a show like this and to get them together. I think the episode is going to air around the 4th of July."
Bragging rights are not the only thing winners come away with, besides the feeling of major accomplishment. One million dollars will also be awarded to the person who completes the Mount Midoriyama course.
Iseman is proud of this year's competition as well, "We know we're getting better people than ever before and the course is reflecting that. Brent Steffensen, a couple years ago, was a wild card. He couldn't even complete a city finals course and ended up being the first American ever to complete the ultimate cliffhanger. I think in the end it all boils down to a strength‑to‑weight ratio," Iseman stated. I think we saw that last year with Kacy Catanzaro, who is 5-feet tall and weighs less than a hundred pounds. No one thought she was strong enough. But, when you turn on our show and you see Kacy or you see Jon Stewart, 52 years old with his five kids in the crowd, people say, 'That's me. I can do that.'"
Smith added, "But we always get surprised. Kevin Bull was a walk‑on last year and is a star now."
Iseman confirmed, "And he has alopecia. I think that's one of the great things and what makes our job so easy. Everybody on the show has a story, and everybody has a reason that you can root for them. We pull for every single person who is out there because we've seen how much these people have sacrificed. These people have families. They have full‑time jobs. They're building obstacles in their backyards. They're waking up at 5 a.m. to train and they come out here, and they'll camp out for 10 days to get this one shot at 4 in the morning that could be over in a second or could lead to a million dollars.
"And I can identify with that. I have rheumatoid arthritis. I was diagnosed when I was 31. My physical activity went way down. And last year we had a competitor who was a walk‑on in Dallas, Abel Gonzalez, who has RA, the same condition I have. He ends up going all the way to Vegas and being one of our top finishers. It was just one of these reminders that sometimes we place limits on ourselves. We had an amputee last year. We have another amputee. When you see people with diabetes out there and you think of the excuses, like 'I'm a little tired,' those excuses don't hold up. You don't have an excuse when you see how hard some of these competitors work and the adversity that they overcome. We had a guy who had open‑heart surgery five months before getting on the course just down in Houston."
Smith was quick to add, "And, one of the great things is the letters we get from kids. We know this is a big, broad family show, and that's one of the reasons why it's successful. We get pictures of kids standing in door frames and imitating the jumping spider. I think it's the right time for the show. I think it sends really positive messages out there like, 'Don't judge people;' 'Don't judge a book by its cover;' 'You never know.' It's the one show where competitors root for each other."
Season seven of American Ninja Warrior premiers May 25 at 8 P.M. on NBC.
About the Author
Cheryl Hollar is a freelance writer for various online TV and film magazines. Besides freelance writing, Cheryl holds a certificate in Writing for TV from UCLA's Writers Extension Program. She has a background in entertainment public relations.