An Interview with Audrey Whitby
Category:
Television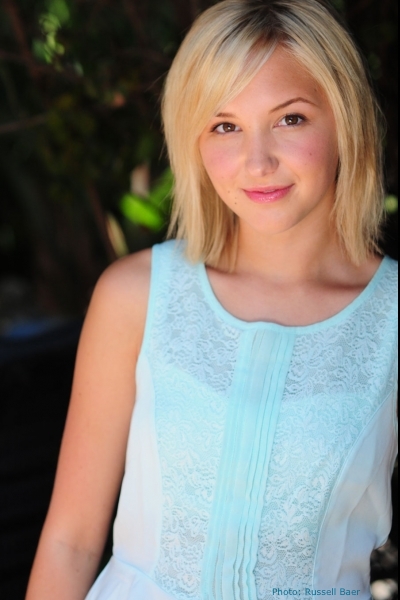 In an exclusive interview with Family Choice Awards, actress Audrey Whitby opened up about her life and career. Whitby has appeared as Audrey Vale in the Disney Channel series So Random! and is now starring as Cherry in the Nickelodeon series The Thundermans. "I am the best friend of Phoebe Thunderman played by Kira Kosarin," Whitby explained. "Cherry is a bright, funny, bestie and I have a great time being her."
She has also appeared in Austin & Ally and Dog with a Blog, and on AwesomenessTV and just completed work on the feature film Terry the Tomboy. Whitby has a loyal fan base and is an inspiring role model for teens.
Having already achieved so much at the young age of 17, I asked Audrey what her desires and goals are for her career. "I would love to pursue writing. A few sketches I have written aired on Awesomeness TV on Nickelodeon. It was beyond exciting thinking some little sketch I wrote on my couch is now on television. To create my own projects like Tina Fey [does] would be amazing." When I asked her where she would like to be in five years, she said, "I would love to be attached to my own sitcom – just writing and doing what I love. And, maybe at this point I am best friends with Kristen Wiig. We will probably be grabbing fancy coffee and talking about the script for Bridesmaids 3." If determination has anything to do with it, we just might be seeing Audrey fulfill her fantasies!
Comedic actresses are high on Whitby's list of role models. "Tina Fey, Amy Poehler, and Mindy Kaling are all huge inspirations of mine," she says. "I watch all of their shows religiously. I have also read their books. They are just so talented, funny, and smart. I'm not obsessed or anything! Ok, maybe a little," she jests.
Her favorite television shows are SNL, The Mindy Project, 30 Rock, and Parks and Recreation. Although Whitby is inspired and engaged by comedy, her favorite movie is far from comedic. She says she loves the Harry Potter films. "I am a hardcore Potter head. I have seriously considered ordering an Ollivander's wand online." As for music, she enjoys folk and country. Whitby is definitely eclectic when it comes to her entertainment preferences.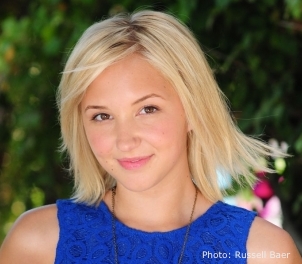 This hard-working young woman says she watches as much Netflix as possible and jokes, "Luckily in my career I can call that 'studying!'"
"I have always had such a strong family life," Audrey confides. "We are extremely close. I have an older sister named Maddy, and for as long as I can remember she has been my best friend and role model. I know that I will always have people to turn to." It's evident that her family is very important to her.
Audrey Whitby is pretty and talented, but that's not all. She is also perceptive, witty, and smart, and has strong views on life. "I personally think reality TV is what is wrong with my generation. It glorifies these people who have no worthy talent to share with the world. It also sets unfair standards that girls are now trying to live up to."
Finally, I asked Audrey what advice she would give to aspiring young actresses. She said, "As long as you are fully committed, you will be successful. The same applies for everything, really."
Whitby has a thriving acting and writing career, a strong family life, six dogs, plays the ukulele and sings, and posts on her own YouTube channel. "I think I am doing well." That's an understatement.
About the Author
Francine Brokaw has been covering all aspects of the entertainment business for 20 years. She also writes about technology and has been a travel writer for the past 12 years. She has been published in national and international newspapers and magazines as well as Internet websites. She has written her own book, Beyond the Red Carpet: The World of Entertainment Journalists, from Sourced Media Books.
Follow her on Twitter
Like her on Facebook