'Be Cool, Scooby-Doo! Season 1 Part 2' DVD GIVEAWAY
Category:
Giveaways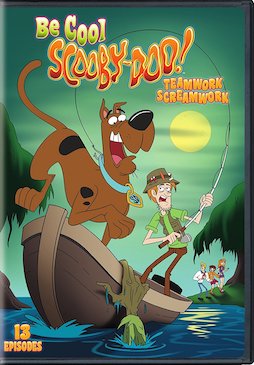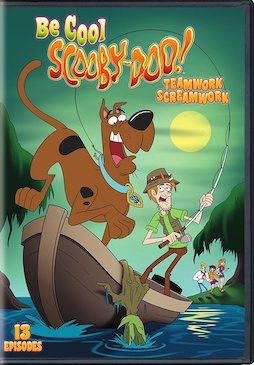 In Be Cool, Scooby-Doo! Season 1 Part 2, high school ends and summer vacation begins for the Scooby-Doo gang. Shaggy, Velma, Daphne, Fred and Scooby-Doo set out on a road trip in search of fun and adventure. Along the way, they share plenty of laughs and good times but that's not all! Scooby-Doo and his pals tackle some of the biggest and most baffling mysteries they've ever come across.
As their excursion continues, the Mystery Inc. gang stop at several spooky destinations. The teens visit an old prison known as "The Vault," which is haunted by the ghost of a man who once tried to escape from its confines. They board a flight on Air Gigantica, a plane that's tormented by a gremlin. The hijinks continue in the bayous of New Orleans, where the gang encounters a swamp monster. Next on the route is a visit to a ski resort where Scooby-Doo and his pals confront a snow monster. These and several other escapades are featured on this fun-filled release. It's a memorable journey the Mystery Inc. gang won't soon forget and fans won't want to miss!
We have some copies to giveaway.
To be eligible to win a copy of Be Cool, Scooby Doo! Season 1 Part 2, email us at [email protected] with "Scooby Doo Giveaway" in the title. Please supply your name, address, phone number and email address (so we can let you know if you are a winner).
The deadline for this giveaway is January 15, 2018.