Bret Maverick: The Complete Series on DVD
Category:
Blu-ray's and DVD's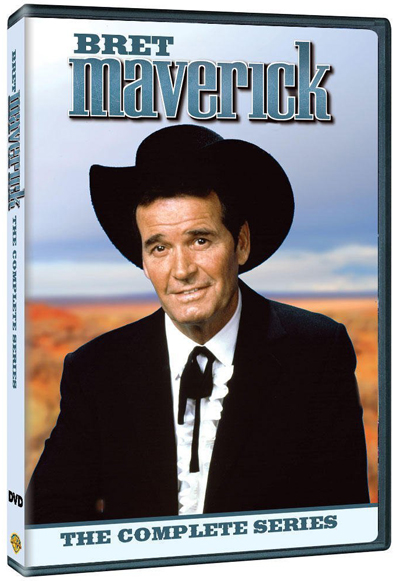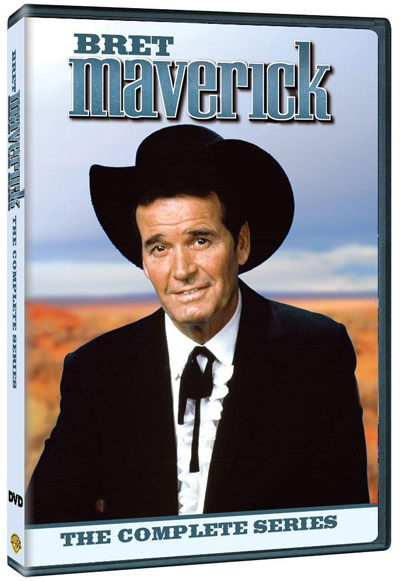 From 1981-1982, James Garner reprised his role of Bret Maverick in the series Bret Maverick. Garner appeared in one episode in 1979 as Bret in the short-lived series Young Maverick, and in the 1978 TV movie The New Maverick. Garner has played Bret Maverick many other times throughout the years: in an episode of the TV series Sugarfoot in 1957, in the show Alias Jesse James (although his scenes were deleted in the final cut), and in the TV series Maverick which ran from 1957-1962. After all these appearances, it would be difficult to imagine any other actor playing Bret Maverick, although some have tackled the character. However, James Garner is the ultimate Bret Maverick.
The series Bret Maverick is set in Sweetwater, Arizona in the 1880s. The pilot episode sets up the rest of the story for the remaining episodes of the series. Bret comes to Sweetwater to take part in a big poker game. He ends up winning the Red Ox Saloon and purchasing a ranch just outside of town. But can this lifelong gambler settle down in a quiet little town?
With an ambitious reporter (played by Darleen Carr), a sheriff trying to clean up the town, or at least keep it as safe as possible, and an array of other characters, the stories and conflicts that take place in Sweetwater are enough to keep Bret busy.
Bret Maverick is an easy-going man. He definitely believes in keeping himself armed, just in case. And this man is heavily armed. But his skill and cunning come in handy. Bret says things like they are, likes his privacy, and always has good intentions. He is the type of man anyone would love as their neighbor, friend, and yes, one that women could over. He's the epitome of class while at the same time doesn't pull any punches, literally and figuratively.
All of the episodes of this short-lived series are available in this 5-disc box. Bret Maverick is part of the Warner Archive Collection and is available from their website at wbshop.com.
About the Author
Francine Brokaw has been covering all aspects of the entertainment business for 20 years. She also writes about technology and has been a travel writer for the past 12 years. She has been published in national and international newspapers and magazines as well as internet websites. She has written her own book, Beyond the Red Carpet The World of Entertainment Journalists, from Sourced Media Books.
Follow her on Twitter
Like her on Facebook