Celebrate Lunar New Year at Disney California Adventure
Category:
Travel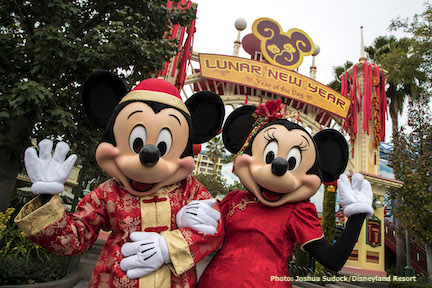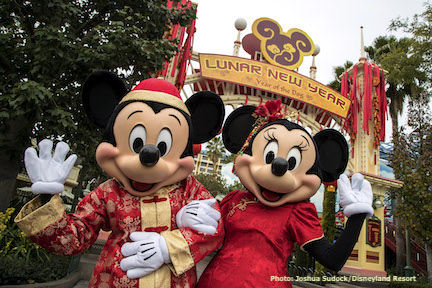 From January 26 – February 18, 2018 Disney California Adventure is celebrating the Lunar New Year and the Year of the Dog. With décor, themed merchandise, and of course entertainment and cuisine commemorating the event, guests will be engrossed in all the festivities with their favorite characters.
Guess who is front and center? Considering it's the Year of the Dog, it's none other than Pluto. Along with Mickey and Minnie, and Chip 'n Dale, Pluto and the gang are all dressed in their special Lunar New Year attire. Make sure to get your photo taken with them when you visit the park.
Besides highlighting Pluto (after all, it is the Year of the Dog), Mulan and Mushu host the "Mulan's Lunar New Year Procession" all decked out in their "god of Good Fortune" outfits and joined by Goofy. (Did I mention it's the Year of the Dog?)
Paradise Bay presents a special nighttime water show, "Hurry Home – Lunar New Year Celebration" with lanterns and Mulan and Mushu before experiencing the celebrated "World of Color" on the water.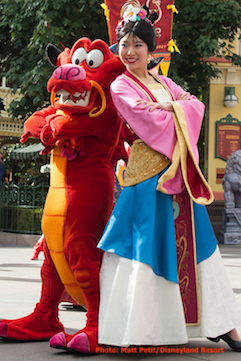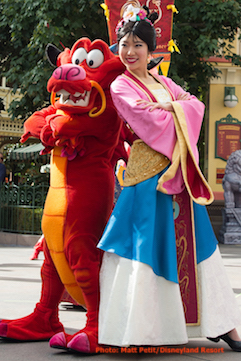 There are special Asian performances and entertainment designed for the occasion along with plenty of activities for guests during this celebration. Guests can try their hand at specific arts and crafts (Chinese calligraphy, paper lantern making) and add their own wishes at the Lucky Wishing Wall. Let's all have good fortune and happiness in the year ahead!
With lanterns and banners in English, Chinese, Korean, and Vietnamese, Disney California Adventure is even more colorful than ever. Plus, there are Asian-inspired items to purchase to commemorate this special experience. And, if you haven't had the chance to visit Shanghai Disney Resort, there are items that are only available in China that guests in California can purchase during this event.
Happy New Year, and in case you didn't already know, it's the Year of the Dog.
About the Author
Francine Brokaw has been covering travel and entertainment for over 20 years. She also writes about products and travel. She has been published in national and international newspapers and magazines as well as Internet websites. She has written her own book, Beyond the Red Carpet The World of Entertainment Journalists, from Sourced Media Books.
Follow her on Twitter
Click below for a glimpse of "Hurry Home Lunar New Year 2018"
Hurry Home Lunar New Year 2018