'Dietland' is brutal, violent, disturbing, surreal and funny in a way
Category:
Television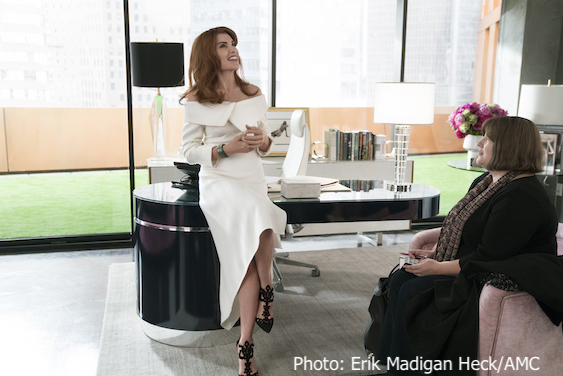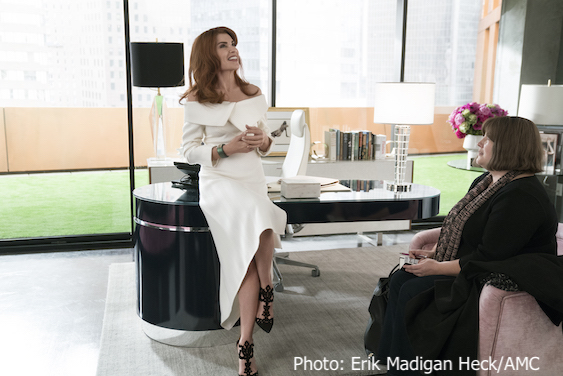 Based on Sarai Walker's novel, AMC's new series Dietland was developed by none other than Marti Noxon, one of the TV's top creators. Her shows are almost always realistic to a fault; she unflinchingly faces ugly truths of divorces (Girlfriends' Guide to Divorce), a dating reality show (UnReal), and the 60s society and culture (Mad Men).
Dietland follows Alicia 'Plum' Kettle (Joy Nash), a woman who bakes despite her weight issue and ghostwrites for the editor of "Daisy Chain," a "Cosmopolitan" for younger girls. Kitty Montgomery (Julianna Margulies), the self-absorbed and venomous editor, is all about appearances and optics. Although Kitty claims she's been there, done that, she figures it's easier to benefit from Plum's insight into the lost girls who seek Kitty's wisdom. What wisdom? Kitty is one of those awful people who think that everything they do is magic!!!
Plum is utterly invisible to the world; she feels she's contained within a 5-block radius of her apartment, cafe, and Waist Watchers' meetings. However, her drab urban existence now sees a ray of hope. She believes that her life will start as soon as she gets her stomach stapled and fits into a sexy red dress.
While Plum is busy figuring out how to pay for the surgery, she is approached by Julia Smith (Tamara Tunie), manager of the Beauty Closet tucked away in Austen Media Building basement, and Verena Baptist (Robin Weigert), feminist & author of self-help book "Dietland." Whether it's an underground operation for female empowerment or a vigilante group (called or headed by mysterious Jennifer) against sexual predators, the chosen one will be groomed to tackle patriarchy, misogyny, rape culture, and unrealistic beauty standards. Maybe she doesn't need to lose weight but the world needs to change for her to be loved and feel safe.
Plum even quotes Margaret Atwood: "Women are afraid that men will kill them. Men are afraid that women will laugh at them." Hmm, I'm afraid of being homeless, but not being killed by men. The Jennifer routine of executing sexual predators and hurling their corpse in the name of justice, however, might be what men today anticipate the #MeToo movement to reach sooner or later.
Dietland reminds me of the disturbing worlds of Legion (FX). David Haller has his Shadow King while Plum has her own Daliesque figure popping up from time to time. Just like Legion, Dietland ricochets from drama to uncomfortable comedy to horror to satire to rom-com to revenge fantasy. It is neither a science fiction nor a Superhero fiction like Legion, yet its psychological thriller aspect makes it a hard watch! Stay away from these shows after dark if you're a scaredy-cat like me.
Dietland premieres Monday, June 4, 2018 on AMC. Be prepared to be uncomfortable since Noxon admits that the show "is really demented."
About the Author
Meg Mimura is a TV critic who actually watches shows zealously in search of human drama worth watching. She is a member of Television Critics Association as well as Academy of Television Arts and Sciences.