Doc McStuffins visits Pooh and friends
Category:
Sneak Peeks & Trailers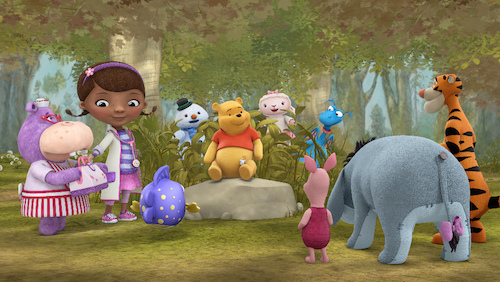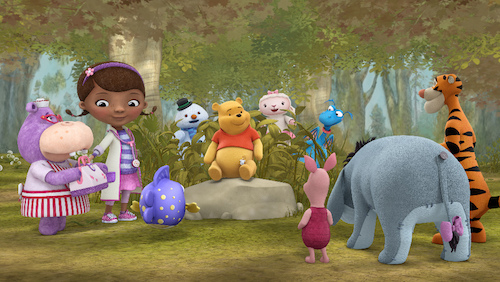 Two beloved Disney characters come together in a new episode of Disney Junior's Doc McStuffins. This episode is titled "Into the Hundred Acre Wood!" and brings Doc and her friends together with Pooh and his friends. Oh bother! What could be more entertaining?
"Winnie the Pooh books and animation have always been hugely important to me, so it's a personal dream come true to be able to bring together the worlds of the Hundred Acre Wood and McStuffinsville, especially since Christopher Robin is the original human famous for talking to his stuffed animals and toys," creator and executive producer Chris Nee says. "This episode is an homage to the original Disney animation and storytelling styles, from the original songs, including a hat tip to the Sherman Brothers, to the visuals which evoke old school Winnie the Pooh."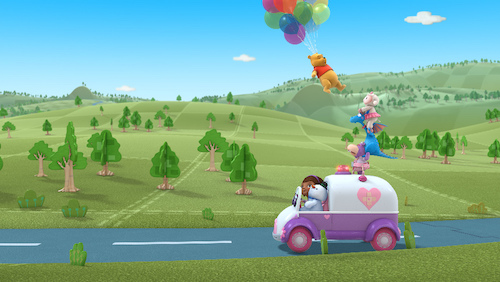 "Into the Hundred Acre Wood!" features two original songs, "Follow That Bear!" and "Think Heavy Thoughts," both written and produced by Michelle Lewis, Kay Hanley and Dan Petty. Winnie the Pooh also sings the series' iconic song "I Feel Better."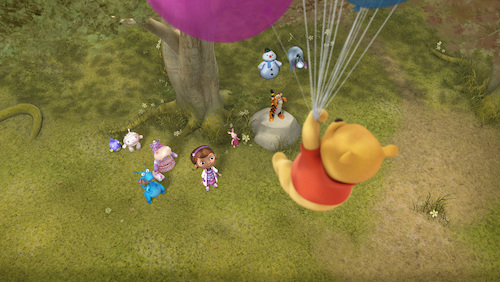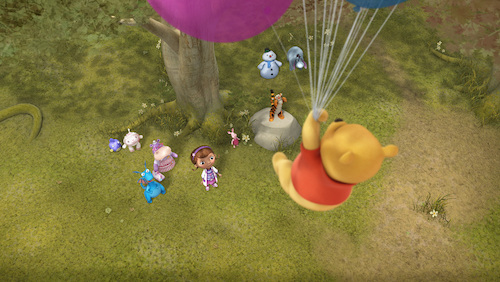 Doc ventures "Into the Hundred Acre Wood!" with her toys and welcomes Winnie the Pooh and friends to McStuffinsville. The episode is set to debut on Disney Junior on National Winnie the Pooh Day, WEDNESDAY, JANUARY 18 (7:30-8:00 p.m. EST).
Photos: Disney Junior