Downtown Disney is changing and expanding in 2018
Category:
Travel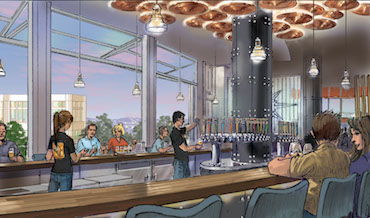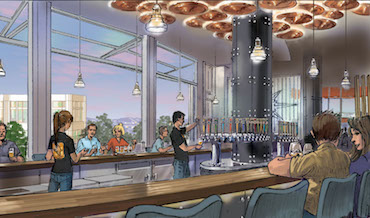 The Disneyland Resort includes two theme parks (Disneyland and Disney California Adventure) as well as Downtown Disney where guests can explore a variety of shops, restaurants, see movies, and enjoy entertainment and nightlife. Walt Disney once said that Disneyland (and Walt Disney World) will never be complete, and as the theme parks are adding their own new attractions and lands, Downtown Disney is also being updated to bring even more fun to guests. And, the best part, this place does not require an admission.
So, what's going to be changing in 2018? First of all, World of Disney is going to be reimagined into a new Disney shopping experience. Almost any Disney product you can imagine is available in this store. Even if you don't buy anything, just looking around is an adventure. From jewelry to toys to clothing to artwork, this is the place to find your Disney items.

Disney Home is taking over where the D-Street store was located. The Disney-themed home goods will change with the seasons, so make sure you check back whenever you are in the area.
Splitsville Luxury Lanes is a great place for families to eat and enjoy a game of bowling. The location in Walt Disney World is always a favorite of mine, so now that there is going to be one in Disneyland, well, you can imagine how excited I am and how much the guests will enjoy this updated twist on the old bowling alleys of the past. This is not your father's bowling alley. This is a fun, hopping, delicious place for food, activities, and drink.
Ballast Point is coming to Orange County. This popular restaurant pairs good food and drinks. This is Downtown Disney's first on-site brewery with a tasting room and outdoor beer garden. It's going to be the busiest place on hot summer days.
Black Tap Craft Burgers & Beer is going to be serving up shakes, beer, and burgers all in a modern setting.
Star Wars fans can get completely immersed in the galaxy far, far away courtesy of The VOID, which was opened earlier. And, in Downtown Disney, Jazz fans can enjoy New Orleans food and music at Ralph Brennan's Jazz Kitchen, and good Italian food is served at Naples Ristorante. There are plenty of things to do, see, experience, and a lot of choices to shop, dine and drink in this one locale.

Downtown Disney doesn't charge an entry fee, and you get 3-hours of free parking with a $20 minimum purchase. A validation from a table-service restaurant (as opposed to a quick bite take-out like Starbucks) or the AMC Downtown Disney 12 Theaters will get you five hours of free parking.
"Our guests are constantly looking for unique experiences, which is why we're refreshing familiar spaces and unveiling new locations around every corner of the Disneyland Resort," said Michael Colglazier, president, Disneyland Resort. "Innovative venues such as Ballast Point, Splitsville and The VOID are just a few great examples of the transformation taking place in Downtown Disney this year."
So, if you're in the mood for some fun and food, not to mention Disney related products of all kinds, and you're not in the mood for a theme park, think of Downtown Disney. And, if you do go to one of the theme parks, why not stop in for some additional fun in Downtown Disney?

The Downtown Disney District is over 300,000 square feet of family fun. And whatever you do, don't forget to stop in to Marceline's Confectionery for some delicious caramel apples and other sweet treats. That's my personal favorite!
About the Author
Francine Brokaw writes about products, travel, and entertainment. She has been published in national and international newspapers and magazines as well as Internet websites. She has written her own book, Beyond the Red Carpet The World of Entertainment Journalists, from Sourced Media Books.
Follow her on Twitter