Farewell to 'Sofia the First'
Category:
Television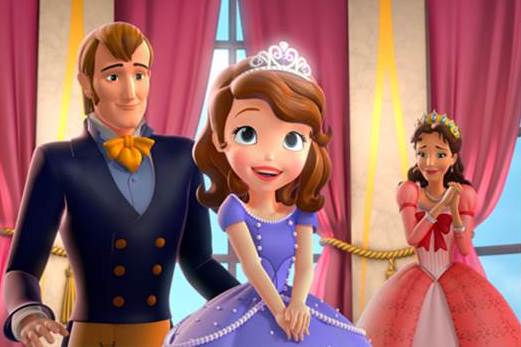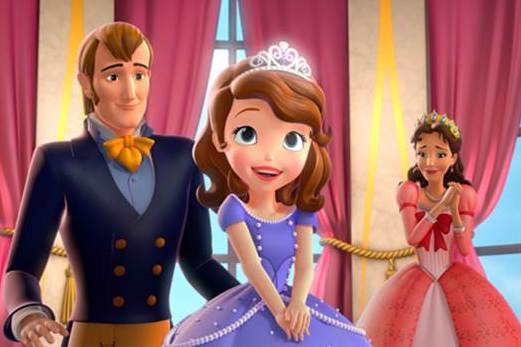 All good things must come to an end. This is true for the popular Disney Junior series Sofia the First. This series has captured the hearts and imaginations of young viewers with the delightful heroine, Sofia,
Sofia didn't become a Disney princess by marrying a prince or being born into royalty. She became an instant princess when her mother married the king. All of a sudden the young girl moved from the village into the palace and became a royal. And she got an instant family: a father, a brother, and a sister. Plus there were a menagerie of critters that befriended this young girl. And, by the way, with her magic medallion she was able to talk to animals.
Later little Sofia had many magical responsibilities, including being in charge of the Secret Library and being a Guardian, and along the way she was visited by several other Disney princesses who provided assistant and advice to the young Sofia.
Now the series is coming to an end. As Sofia, Amber, and James prepare for graduation, the young princess must return to the Mystic Isles to face an evil witch who is trying to take over Enchancia.
With over 100 fun-filled episodes, Sofia the First has been a beloved series. It's sad to say goodbye to this adorable character, not to mention her bunny Clover and horse Minimus.
The finale premieres Saturday, September 8, 2018 on Disney Junior.
About the Author
Francine Brokaw has been covering all aspects of the entertainment industry for over 25 years. She also writes about products and travel. She has been published in national and international newspapers and magazines as well as Internet websites. She has written her own book, Beyond the Red Carpet The World of Entertainment Journalists, from Sourced Media Books.
Follow her on Twitter