'Florence Foster Jenkins' Movie Review
Category:
Movies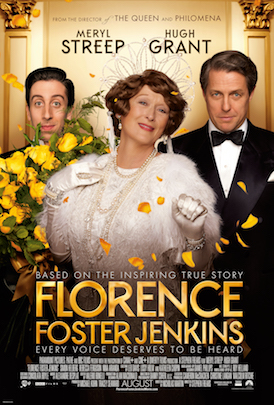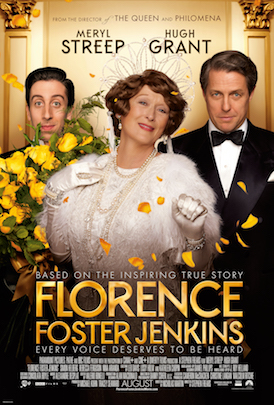 Meryl Streep, Hugh Grant, and Simon Helberg star in this hilarious and touching story of real life socialite Florence Foster Jenkins. The year is 1944 and life was different for women. They didn't have the opportunities they do today, so heiress Jenkins devoted her life to clubs and her beloved music. "She lives for music," her husband St. Clair Bayfield (Grant) exclaims.
Bayfield and Jenkins have a different kind of marriage. Jenkins' illness prevents her from having an intimate relationship with her husband, yet they are completely devoted to each other. Bayfield has a "girlfriend" on the side, however he truly loves his wife and does everything in his power to keep her happy.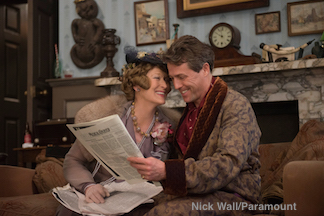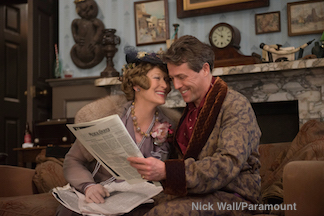 Jenkins spends a big chunk of her money on singing lessons. Even so, she really cannot sing. Yet whenever she belts out the notes, she does so with enthusiasm. Her personality and lust for life as well as love of music makes her beloved by New Yorkers.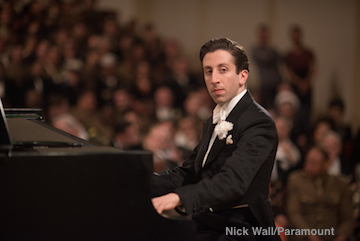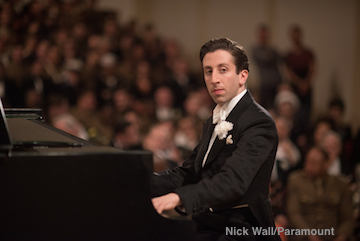 Florence hires Cosme McMoon (Helberg) as her accompanist. McMoon is a dedicated pianist and has aspirations for his career. He is taken aback when he hears what comes out of Jenkins' mouth. What will people think when he accompanies this truly awful singer? Will his career be in jeopardy? Nevertheless, he sticks it out with Florence, with whom he develops a bond and for whom he develops a feeling of protection.
Florence has no idea she is a truly awful singer. She hears beautiful music coming out of her mouth and attacks every song with passion. Finally she decides she will sing at Carnegie Hall. Having protected her from mockery in the past, both Bayfield and McMoon fear they cannot keep the truth from her once she appears at Carnegie Hall. "If you truly love me, you'll let me sing," she tells her husband.
Director Stephen Frears said, "When I read Nicholas Martin's script, I thought 'this will be good fun.' It's witty, it's entertaining and it has moving relationships and good jokes – what more could you want? There is a famous recording of Florence that back in the 60s people used to play at dinner parties. I heard the real footage of her singing on YouTube and it was so gobsmacking, I just started to laugh! The recording is hilarious and dreadful, but there is also something so touching and affecting about it."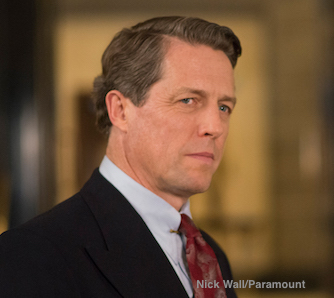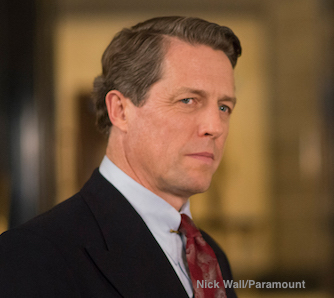 "What I love is that the story has so much emotion to it," said Streep. "It's not only about Florence's enduring love of singing no matter the realities. It's also about a long and happy relationship between two people who may have come together out of self-interest but are sustained by honest feeling and affection for each other."
"Florence was like the sun with all these planets in orbit around her," stated writer Nicholas Martin. "There was her supposed husband, St. Clair Bayfield, whose diaries revealed his deep love for Florence despite the fact he was living with another woman; and her tricky relationship with the pianist Cosme McMoon. Together, the trio became the center of New York artistic society."
With her ornate costumes and zest for singing, Florence's concerts were in high demand. Her Carnegie Hall concert sold out faster than the Frank Sinatra concert just prior to hers. Her concerts had to be experienced to be understood – and believed!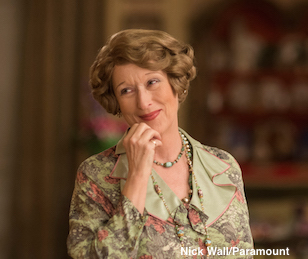 For Streep, she said, "I believe Florence was a person who kept something we all have when we are children: that quality where, even when you can't really do something very well, you hurl yourself into the imagining of it and take delight in the doing. For me, it's the purest, and most moving, meaning of the word amateur. She really only sang for her friends and handpicked audiences – the only exception being the one Carnegie Hall performance. But she loved music and I love that the delight she took in it is very much in the film."
Seeing the expressions of people (especially McMoon) when they first hear her singing is truly comical. Helberg is absolutely adorable in this role. He's known for his geeky character Howard Wolowitz in The Big Band Theory, and this performance will add greatly to his fan base.
Fans of Hugh Grant will not be disappointed in him in this film. Yes, he is a bit older, but aren't we all? As always he is quite charming on screen while at the same time being a bit comical as well as completely endearing.
And Streep tackles this role with all the gusto that Jenkins tackled her life.
The movie is both comical (I had tears rolling down my cheeks at one point) and sensitive. What makes it endearing to audiences is the fact that these were real people. Although it would make it as a fictional story, it isn't. It really happened. For that we need to recognize it for the hilarity and humanity it contains.
Florence Foster Jenkins is rated PG-13 for brief suggestive material.
About the Author
Francine Brokaw has been covering all aspects of the entertainment industry for 20 years. She also writes about products and travel. She has been published in national and international newspapers and magazines as well as Internet websites. She has written her own book, Beyond the Red Carpet The World of Entertainment Journalists, from Sourced Media Books.
Follow her on Twitter