'Forky Asks a Question' on Disney+
Category:
Television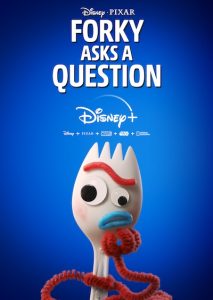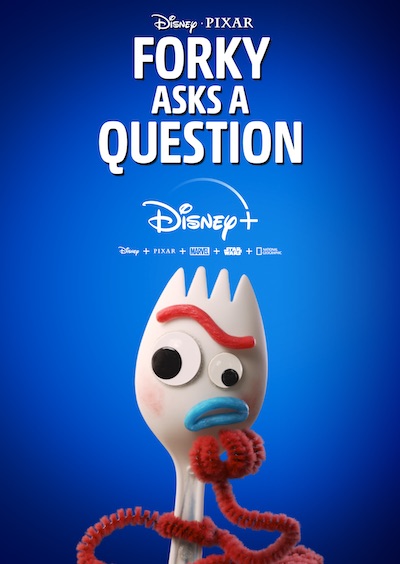 When Toy Story 4 came out, audiences met Forky. Forky is a craft created by Bonnie. She made him from a spork and other items she took out of the trash. Forky instantly became one of Bonnie's favorite "toys." He is a child, basically, and doesn't know much about the world. It is up to the other toys to teach him. In the new animated series of shorts on Disney+, Forky Asks a Question, each film follows the little fellow as he learns all about concepts and the world around him.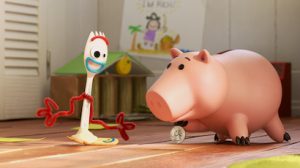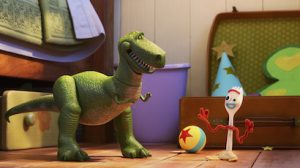 Forky is learning how the world works by asking questions like, "What is love?"  He also wants to know other things, like what a friend is, what a leader is, what money is, and what time is. There are many concepts Forky is learning about and each film shows him gaining more and more knowledge about life.
While Forky isn't an actual toy from the store, Bonnie thinks of him as one of her toys.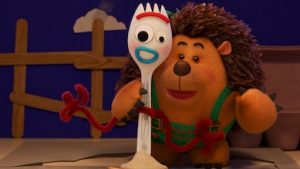 There will be 10 short films in this series. Each one will be available on the streaming service Disney+. There are several shorts available now to watch and new ones will be added each Friday to complete the series of 10.
Forky Asks a Question is a cute little series of shorts starring the newest toy in the franchise and including many of the toys viewers have come to know and love throughout the Toy Story franchise. Enjoy Forky Asks a Question with your kids.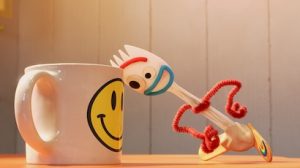 About the Author
Francine Brokaw has been covering all aspects of the entertainment industry for over 25 years. She also writes about products and travel. She has been published in national and international newspapers and magazines as well as Internet websites. She has written her own book, Beyond the Red Carpet The World of Entertainment Journalists, from Sourced Media Books, is the entertainment correspondent for Good Day Orange County, and has her own TV show, Beyond the Red Carpet, on Village Television in Orange County. Follow her on Twitter.