Freedom DVD Giveaway
Category:
Giveaways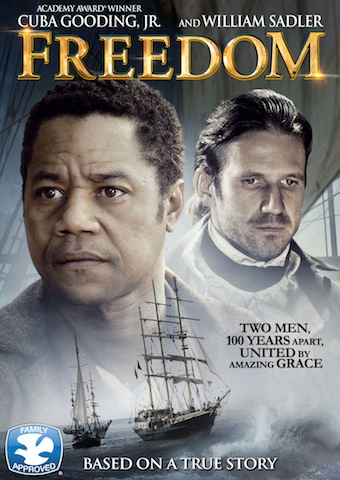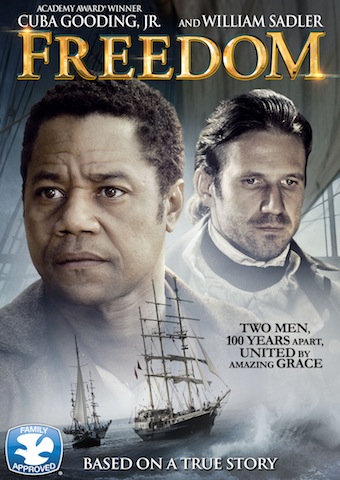 Two men separated by time are united in their search for freedom in this gripping tale of slavery, endurance, despair, and redemption. In 1856, Samuel Woodward (Academy Award Winner® Cuba Gooding, Jr.) and his family escape their cruel life on a Virginian plantation and begin a dangerous trek to Canada on the Underground Railroad. Over 100 years earlier, in 1748, Captain John Newton (Bernhard Forcher) is about to set off across the sea with a ship full of slaves. Both men are having struggles of faith and conscience, and both will be tested severely in their journeys.
Woodward is relentlessly pursued by a slave hunter, Plimpton, and his two thugs. They will stop at nothing to capture the family, dead or alive. Newton will face sickness, sorrow, and a fierce storm that will endanger the entire ship. In the end, both men will be united by a bond that spans a century and will prove to be the ultimate gift of grace.
We have three (3) DVDs to giveaway.
To be eligible to win a copy of Freedom, email us at [email protected] with "Freedom Giveaway" in the title. Please supply your name, address, phone number and email address (so we can let you know if you are a winner).
The deadline for this giveaway is July 14, 2015.