Holiday Giveaway - Rise of the Guardians Package
Category:
Giveaways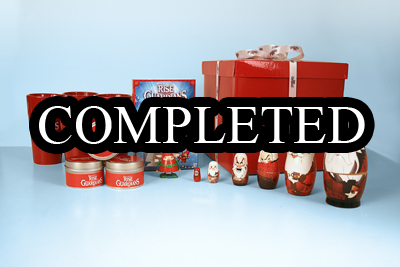 Rise of the Guardians is a fun holiday film and a giveaway of the DVD would be desirable in itself. But we have so much more. Family Choice Awards is giving away five (5) Rise of the Guardians Holiday Packages.
Included in the packages are:
A new DVD of the movie with many bonus features and a wind-up toy.
Russian Nesting Dolls
Hot Cocoa
Marshmallows
Mugs
With the fun of Santa Clause, Jack Frost, Sandman, the Tooth Fairy, and the Easter Bunny, who combine to create an entertaining movie for the entire family, plus all the extra bonus features, the DVD is a must-have for anyone who enjoys a good holiday film. Add to that all the extra goodies in this package, and you have a really special treat.
To enter to win simply email us at with your name, address and the reason you want to win. It's that easy!
Send an email to [email protected] with the subject line: Rise of the Guardians Holiday Giveaway. On the body of the email you must enter your name, phone number and address, and why you would like to win.
OR
Simply like us on Facebook and leave a comment telling us why you would like to win.
WINNERS HAVE BEEN ANNOUNCED AND PRIZES HAVE BEEN SENT.