Just the Way You Are on Hallmark
Category:
Television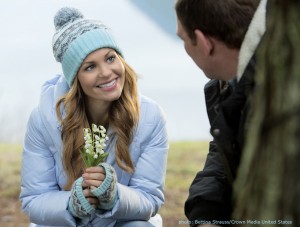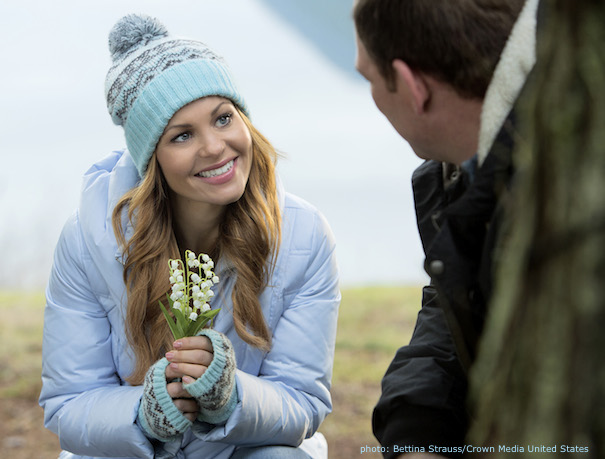 Candace Cameron Bure is one of Hallmark's "go to" actresses for original films as well as her new "Aurora Teagarden Mysteries" series on Hallmark Movies & Mysteries. She stars in this new Mother's Day original story as well as executive produces it. Just the Way You Are is a fun little film about a marriage that has gone stale.
Candace is Jennie who has been happily married to Ian (Ty Olson) for fifteen years with two delightful daughters. He is a successful architect and she is a successful relationship expert. While Ian's career has taken him away from the family more and more, Jennie has been holding down the fort with a smile and a twinkle in her eye. But then she decides she isn't really happy with this situation. Yes, she loves her husband, but she misses the times they shared as a couple, long before careers interfered with their enjoyment of life and of each other.
That's when Jennie gets the brilliant idea to move into the guest bedroom and have Ian romance and court her again, like they did when they were younger before all the stresses of life and family took their toll. They start with a blind date where all talk about children is forbidden. They start to get to know each other again and rediscover what it was about each other that made them fall in love in the first place.
Candace Cameron Bure is adorable. She is always fun to watch and brings a great empathy to her character. It's evident that Jennie is desperate for the attention and romance she shared with Ian fifteen years ago and is determined to rekindle that spark that burned out over the years.
The moral of this story is never take your partner for granted, which is something all couples should remember.
"Our devoted viewers absolutely adore Candace Cameron Bure. She has become a beloved perennial star on Crown Media Family Networks and we are deeply grateful to have created a home for her here as part of our recurring roster of exceptional stars,'" said Michelle Vicary, Executive Vice President of Programming and Publicity, Crown Media Family Networks. "Having Candace star in and executive produce Just The Way You Are with us, is a perfect fit in celebrating one of the most treasured holidays of the year, Mother's Day."
Just the Way You Are premiers Saturday, May 9, 2015 on Hallmark Channel.
About the Author
Francine Brokaw has been covering all aspects of the entertainment business for 20 years. She also writes about technology and has been a travel writer for the past 12 years. She has been published in national and international newspapers and magazines as well as internet websites. She has written her own book, Beyond the Red Carpet The World of Entertainment Journalists, from Sourced Media Books.
Follow her on Twitter
Like her on Facebook