Knott's Berry Farm Has Fun for the Whole Family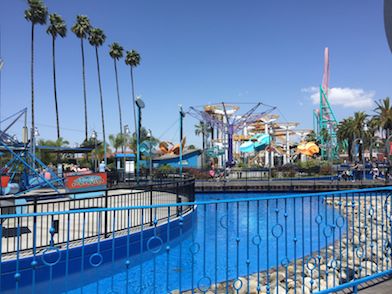 Yes, Knott's Berry Farm is filled with rides, but there are plenty of other activities to do and see here in this Buena Park, California theme park.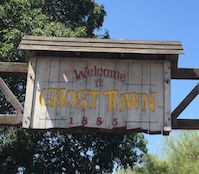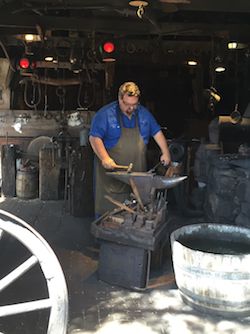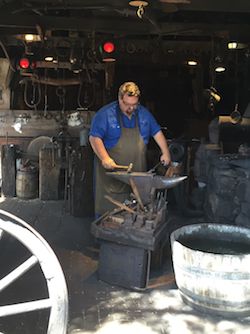 First of all, there is a Ghost Town that transports visitors back to the days of the old west. There, you can see how work was done by hand in the "old" days. Demonstrations throughout the day have blacksmiths at work, and you might even get to see some authentic weaving being done. An old jail and other buildings provide a step back in time. It's kind of like going to the backlot of a movie studio, but these buildings are not facades, they are places visitors can enter and experience for themselves. And while you're there, why not pick up a sarsaparilla to whet your whistle, or some famous Knott's boysenberry punch. By the way, throughout the park you can find places to get a special boysenberry Icee. Can you say "delicious" and "refreshing?"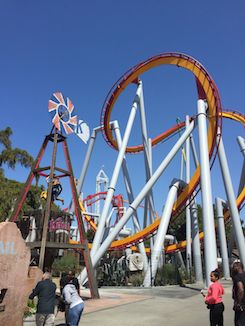 Excitement enthusiasts take note: there are plenty of roller coasters throughout the park. Many of them have height requirements and might be too scary for the little ones, but if you love to be taken to the limits, you'll be satisfied with all their coasters. They have the "Silver Bullet," "Xcelerator," "Bomerang," "Montezooma's Revenge," "Coast Rider," Pony Express," "Sierra Sidewinder," "Timberline Twister" (created for kids), and the "Jaguar." You'll have to take a look at each of these for yourselves to decide whether you want to take the plunge!
Besides coasters, there are plenty of other thrill rides that either turn you around or drop you from above.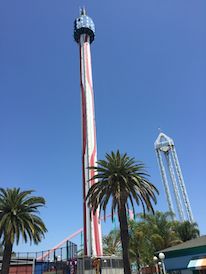 The Sky Cabin is something most families can do together. It's a slow-moving elevator-type enclosure that takes visitors up 180 feet then slowly turns to give everyone a 360-degree view of Knott's Berry Farm and the surrounding areas.
Of course there is the obligatory Carousel. This one is an authentic century old merry-go-round. The Ferris wheel and several other rides are also great for families to experience together. At the end of The Timber Mountain Log Ride you will drop down a waterfall, so yes, you will get a little wet. But it's a fun way to go.
The Calico Mine Ride is a slow-moving train that transports riders deep into the mountain to see how a gold mine operated. While there are some dark areas, this is not a scary ride for kids.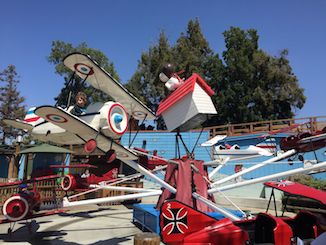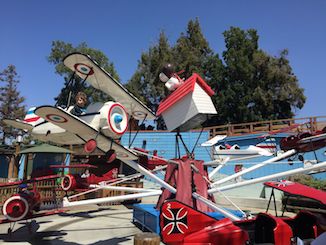 And speaking of kids, Camp Snoopy was designed just for them. They have a "Flying Ace" ride where the little ones can sit in their own WWI plane while Snoopy keeps watch. The "Linus Launcher" is definitely unique. Guests lie on their stomachs and spin around 10 feet in the air. Think of the time Snoopy grabbed Linus' blanket and the little guy was taken on the ride of his life. Well, this is it.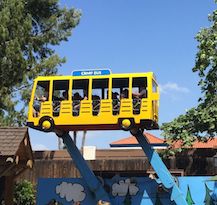 The "Camp Bus" lets the little ones take an interesting ride on the bus that raises and rotations them around – slowly – so they get to see what life is like when you're a bird – like Woodstock!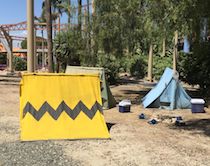 "The Grand Sierra Railroad" takes the little ones (and big ones) through the area where all the Peanuts gang plays and explores. You'll see their campground and you'll have no problem figuring out which tent belongs to Charlie Brown.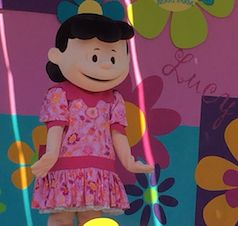 A cute live show with Lucy and her friends entertains Peanuts lovers of all ages. There is plenty more for kids to enjoy in Camp Snoopy. You might even get to meet Snoopy himself!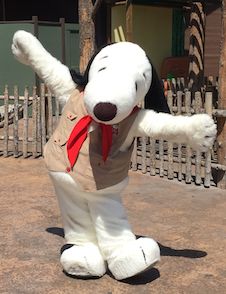 If you are in the mood to shop, there are several places to get a souvenir or some delicious treats. And, do not leave without dining at the newly designed Mrs. Knott's Chicken Dinner Restaurant. Cap off your dinner or lunch with a piece of fresh boysenberry pie or some refreshing boysenberry sherbet.
Summer 2016 marks the 75th Anniversary of the Ghost Town. There will be several new adventures and entertainment in the little Ghost Town of Calico.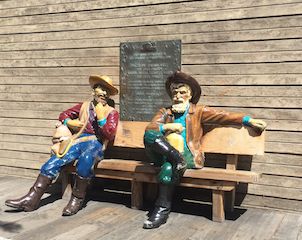 If you're coming to Southern California this summer, check out Knott's Berry Farm for some excitement, entertainment, and family fun.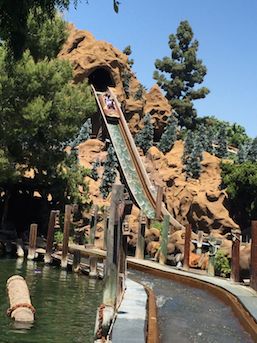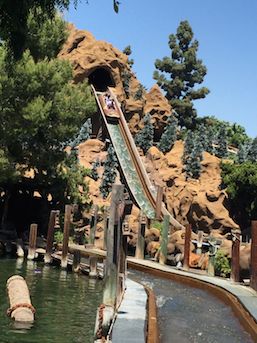 About the Author
Francine Brokaw has been covering all aspects of the entertainment industry for 20 years. She also writes about products and travel. She has been published in national and international newspapers and magazines as well as Internet websites. She has written her own book, Beyond the Red Carpet The World of Entertainment Journalists, from Sourced Media Books.
Follow her on Twitter