"Love Kernels" will blow you away - 'Crazy Ex-Girlfriend'
Category:
Television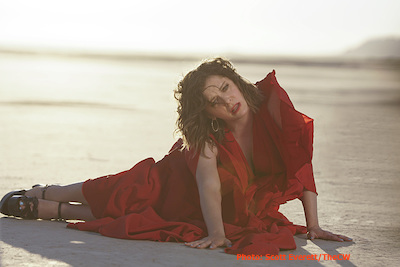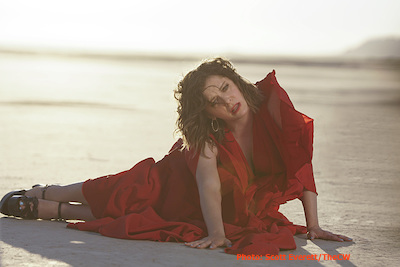 Who doesn't want a do-over with The One That Got Away? That's exactly what Rebecca (Rachel Bloom), a Woody Allen-esque corporate lawyer, attempted in this quirky musical comedy Crazy Ex-Girlfriend last year. After 18 episodes, 49 original songs, and countless cringeworthy schemes and convoluted excuses all in the name of love, I was still with Rebecca. Although she was in total denial of her obsession, I wanted to see Rebecca getting back with her summer camp crush Josh (Vincent Rodriguez III). Why not? It never worked in my life….
I was ecstatic to see Rebecca finally having a Happily-Ever-After-moment with Josh at the end of Season 1. That's what we were waiting for! Well, not so fast. The only reason The One That Got Away is so alluring is because he has moved into the realm of fantasy over the years. Greg (Santino Fontana), a sarcastic bartender, got too real for Rebecca. Series co-creator Aline Brosh McKenna talks about her choice. "When the real world gets complicated, and she realizes that Greg is kind of flawed and broken, she's offered a fantasy right away. That's a very easy, natural place for her to retreat to." That means she just jumped out of the frying pan into the fire. Oh, dear!
Executive Producer/Writer/Songwriter/Star/and many more Bloom spells out their plan for Season 2. "We always imagined the show in four sections: the first one was denial, the second one is certainty." So Rebecca is absolutely certain they are destined to be together? The new theme song "I'm Just a Girl in Love" sums it up in a very adorable and cheerful tune. When love makes you 'crazy', anything you do for love is justifiable. Is it? You'll find out.
The premiere episode opens with the most insightful song "Love Kernels" from the brilliant songwriting team of Adam Schlesinger, Jack Dolgen, and Bloom. They made 'desperation' palatable. Been there, done that!!! As a matter of fact, "Love Kernels" is a tuneful visualization of my relationship bible He's Just Not That Into You. The recovering rescuer in me wants to shake Rebecca up, but the kid in me wants this great wish fulfillment show to go on for a long time.
Crazy Ex-Girlfriend returns to The CW on Friday, October 21.
About the Author
Meg Mimura is a TV critic who actually watches shows zealously in search of human drama worth watching. She is a member of Television Critics Association as well as Academy of Television Arts and Sciences.