Madame Tussauds Wax Museum in Las Vegas
Category:
Travel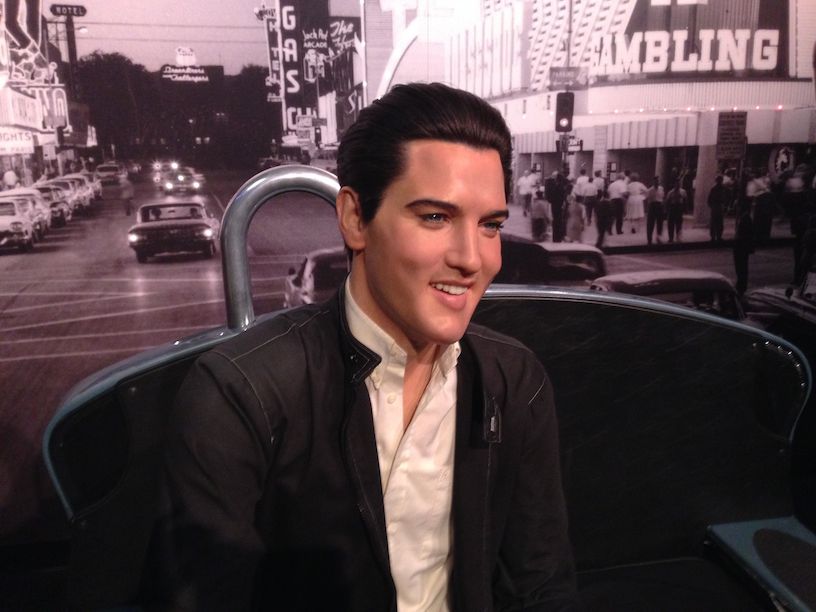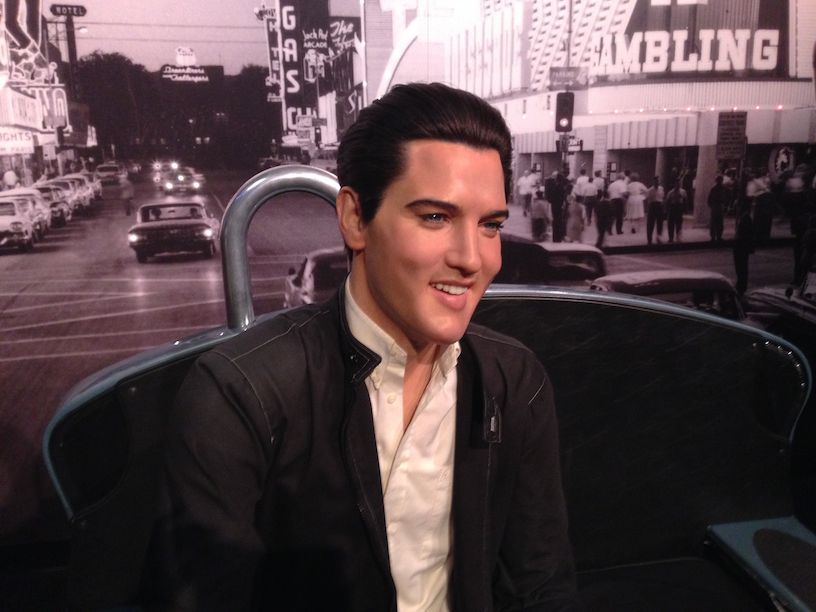 Madame Tussauds opened in London over 200 years ago and has been a tourist destination in that city for over two centuries. Since 1999 visitors to Las Vegas have been able to take in the lifelike wax figures in Madame Tussauds Las Vegas next to the Venetian Hotel on the famous Las Vegas Strip.
This is more than a museum. It is an experience because visitors can "interact" with the wax figures. For instance, there is a room in which Elvis is sitting in a convertible sports car. Visitors may climb in next to Elvis and take their picture with "the King." And they can have famed chef Wolfgang Puck "pour" them a glass of wine. In other words, instead of simply having the figures on display, there are vignettes in which visitors can "interact" with the "people," and the props are right there for visitors to use to create memorable photographs. The figures are not only touchable, people are encouraged to get close to them.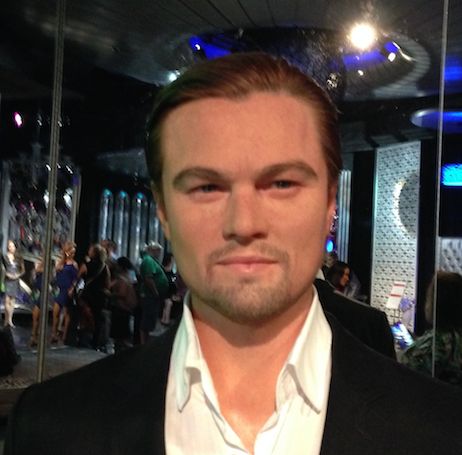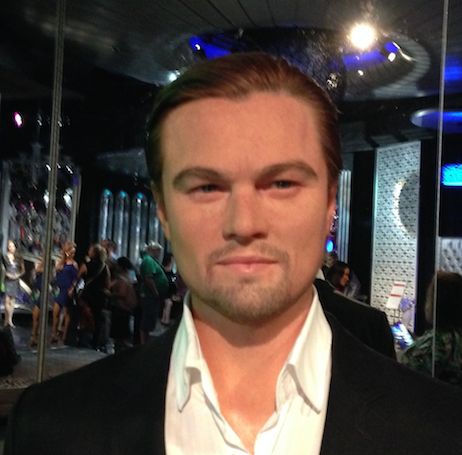 So, you've never met Leonardo DiCapprio but have always wanted to? Take a photo next to the incredibly lifelike wax figure and tell your friends you and "Leo" had some fun together!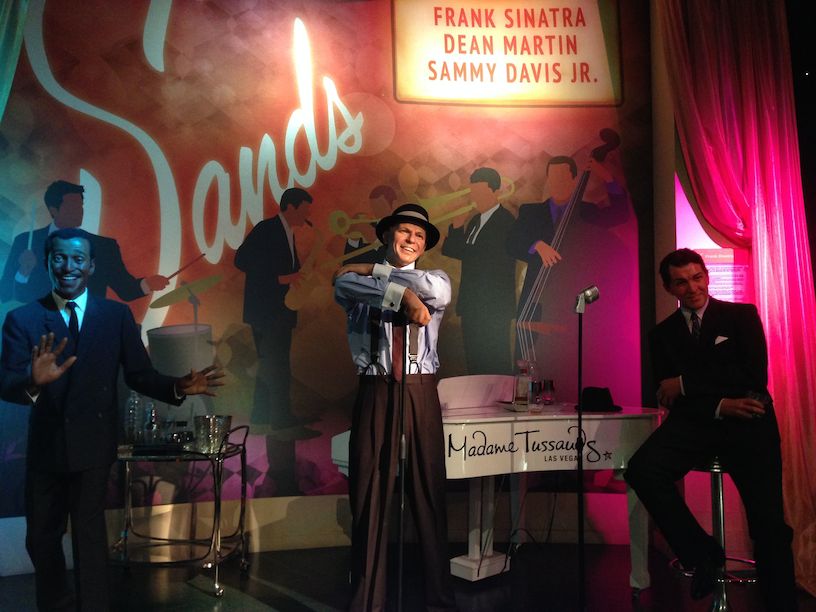 From the Rat Pack to Celine Dion, Sandra Bullock, Halle Berry, Jennifer Lopez, Shirley MacLaine, Elvis, George Clooney, Angelina Jolie and Brad Pitt, etc., there is a wide variety of Hollywood celebs from the past and present. Or, if you would prefer, there are some favorite sports personalities as well.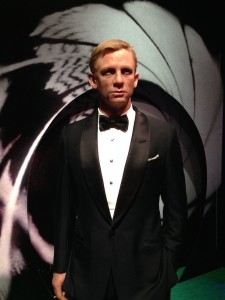 The majority of the figures are truly life like. Take Bond, James Bond, in his Daniel Craig incarnation. This wax figure is the spitting image of the super spy.  And let's not forget about Johnny Depp. This figure is an amazing replica of the real thing.
On a personal note, I have had the opportunity, and in most cases the pleasure, of interviewing a good portion of these figures face to face and I can say that it was a fun experience to see them in wax form. Having seen them in flesh and blood I admit I still enjoyed this place. The figures are amazing.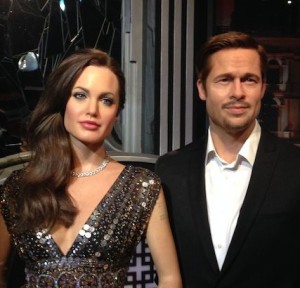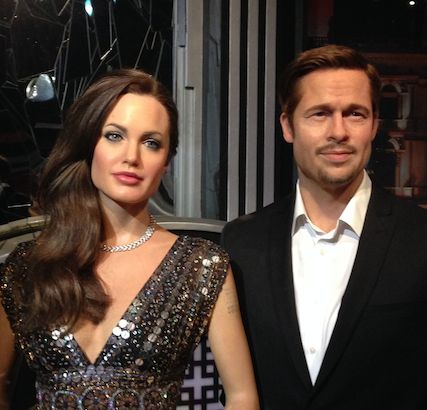 Besides "real" people, there is a section devoted to MARVEL superheroes, which includes a fun 4D film in which visitors get not only a thrilling 3D 10-minute movie, they also get into the action in an experience that uses all the senses – except taste. The special effects (water, wind, etc.) make viewers feel like they are right in the movie along with Hulk, Spider-Man, Iron Man, and Wolverine.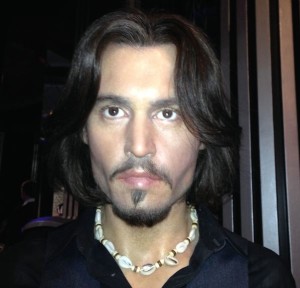 Madame Tussauds is a fun way to spend some time when you're in Sin City.
For more information or to purchase tickets at a discount, go to their website at http://www.madametussauds.com/LasVegas/.
About the Author
Francine Brokaw has been covering all aspects of the entertainment business for 20 years. She also writes about technology and has been a travel writer for the past 12 years. She has been published in national and international newspapers and magazines as well as internet websites. She has written her own book, Beyond the Red Carpet The World of Entertainment Journalists, from Sourced Media Books.
Follow her on Twitter
Like her on Facebook