March 2016 Spiritual Inspired Projects on the Big and Little Screens
Category:
Television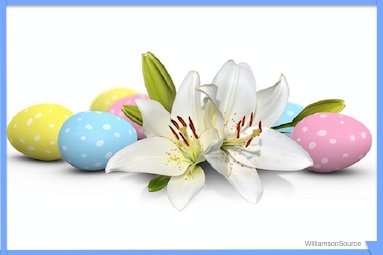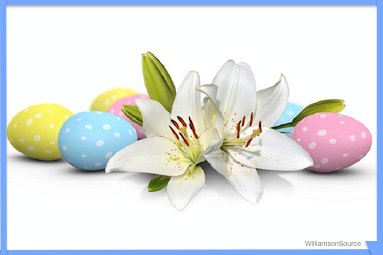 Mass media is paving the arrival of Easter with a collage of Christian inspired projects ranging from a controversial interpretation of Samuel's Old Testament scriptures to a live reenactment of Jesus' condemnation, crucifixion and victorious resurrection set against the backdrop of iconic New Orleans.
Past history has illustrated the powerful draw of such religion based material. In 2013, the Roma Downey and Mark Burnett produced 10-hour miniseries The Bible's first episode drew 13 million viewers to the History Channel and maintained its ratings' win for the remaining episodes. Last year, National Geographic chronicled the life of Jesus of Nazareth via the adaptation of Bill O. Reilly and Martin Duguad's Killing Jesus.
This season's holiday observation leads off with ABC-TV's Of Kings and Prophets, airing Tuesdays. The biblical saga stretches back in time 1,000 years before the birth of Jesus, as the 12 tribes of Israel attempt to unify. Penned by the writers behind Ridley Scott's movie Exodus: Gods and Kings, Adam Cooper and Bill Collage push the envelope far more than any previous religious series in terms of both violence and sex.
Executive producer Chris Brancato elaborated, "Kings" was a great show and a great revisionist version of that chapter. What we're doing here is actually as faithful a translation inspired by 1 Samuel, one of the great stories of world literature. I feel like what we've done as dramatists is breathe life and motivation and emotion into a chapter in the Bible that's very specific about its happenings. It's suspenseful. It has twists and turns. It's extraordinary violent. It's sexual and it's a power struggle between two men.
"We've sought to make the show modern, to feel like you're embedded in this actual world of the forming of this fledging nation a thousand years ago, and gave it scope and scale. I'd like to see this as a non-dragon version of Game of Thrones."
Fighting off their enemies while adhering to the dictates of the unpredictable prophet Samuel, King Saul is portrayed by veteran British actor Ray Winstone, and slipping into the sandals of the young shepherd with accurate aim is newcomer Olly Rix. Several prominent female characters from Saul's family are headed by Queen Ahinoam (Simone Kessell). In fact, Of Kings and Prophets has so many characters that it proves a liability by skimping on character development.
The series does deserve high marks, however, in terms of casting diversity and attention to visual details as seen in the courtly sets and authentic looking marketplaces.
Debuting at the neighborhood is a novel new approach to biblical accounts from producer Chris Columbus, who is best known as director of the first two Harry Potter movies. Once again his main protagonist is a child – Adam Greaves-Neal, who portrays a seven-year-old Jesus in The Young Messiah. Already boasting an impressive resume, Adam was only nine when he landed the role out of a field of 2,000 candidates.
Based on a novel by Anne Rice, the movie accompanies the youthful Jesus on his return to Bethlehem as he performs miracles en route. Even at that tender, age his every move is shadowed by a Roman assassin (Sean Bean).
Opening March 18 is Miracles From Heaven, the adaptation of Christy Beam's faith-filled memoir. Assuming the role of Christy is Jennifer Garner, whose character discovered that her 10 year old daughter Anna has a rare incurable disease. After a freak accident an extraordinary miracle unfolds leaving the medical community mystified, and her hometown inspired. Directed by Patricia Riggen, the cast also features Queen Latifah and Anna Kylie Rogers.
The sequel to a 2014 faith based box office hit, God's Not Dead arrives in theaters on April 1st. Actress Melissa Joan Hart plays a high school teacher who fights for the right to discuss Jesus in her public school classroom. Costarring are Jesse Metcalfe and David A.R. White.
Extending the live musical trend set by The Wiz! Live and Grease, Fox presents The Passion, a two hour musical event on March 20 hosted and narrated by New Orleans native Tyler Perry. A Dutch version, created in the Netherlands, has been airing there for the last five consecutive years, commanding a 46 percent market share of potential viewers.
The United States adaptation will be set again the streets of New Orleans and feature names like Jencarlos Canela, Chris Daughtry, Prince Royce, Seal and Michael W. Smith. The story follows Jesus as he presides at the Last Supper, after which he is betrayed by Judas, convicted, crucified and resurrected.
A focal point of The Passion is a procession of hundreds of people carrying a 20-foot illuminated cross from Champion Square outside the Superdome to the live stage on the banks of the Mississippi River.
About the Author
Winnie Bonelli is a former entertainment editor for a daily metropolitan New York City area newspaper. She is passionate about movies and television and loves to take readers behind the scenes.