'Million Dollar American Princesses' on Smithsonian Channel
Category:
Television



Many little girls dream of being princesses. That dream came true for the women in this four-part series. Elizabeth McGovern returns to host season two of Million Dollar American Princesses on Smithsonian Channel. These women might not have all become actual princesses however they did marry into royalty or aristocracy and impacted others along the way and even after their deaths.
Film stars Gloria Swanson, Rita Hayworth, and Grace Kelly each married into royalty. Kelly's was the only marriage that lasted to her death. The others ended in divorce. The lives and marriages unfold on January 3, 2016.
The following week the series highlights "Queens of Culture" focusing on Winnaretta Singer (of the Singer sewing machines), Sarah Murphy, and Peggy Guggenheim, all of who had influences on the society of their times. The third week shines a spotlight on three tragic lives: Clara Ward, Kathleen 'Kick' Kennedy, and Barbara Hutton. And the final week focuses on Nancy Astor, Nancy Lancaster, and Pauline Potter (de Rothschild).
Some of these women might not be readily known by many viewers, yet their stories are all interesting and eye-opening, and most of them are very tragic. Between the dozen women highlighted in this four-part series, there were dozens of marriages. I actually lost count as I watched the series
Perhaps one of the most tragic stories is that of screen queen Rita Hayworth. Her incestuous beginnings were just the start of the many heartbreaking aspects of her life. And Barbara Hutton also had a traumatic beginning to her life, having, at four years old, discovered the body of her mother who committed suicide.
There is no doubt all of these women were looking for love and for happiness. Some of them found it, but just for a short time. All of them were royalty in some way or another and had influential attitudes and positions. Grace Kelly transformed the principality of Monaco, and Nancy Astor won a seat in the British parliament.
Their search for love is ingratiating. Kathleen Kennedy defied her parents twice, choosing love over her family's Catholic faith. Gloria Swanson lost the love of her life because of her affair with Joseph Kennedy.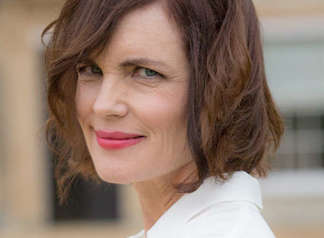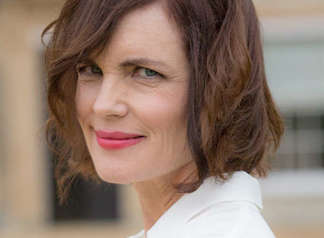 Whether influencing politics or fashion, these women had an impact on society. This is an interesting series that will shed light on the lives of these famous American women.
McGovern explains these women helped shape her character on Downton Abbey in which her character is an American who married into British aristocracy.
Million Dollar American Princesses runs Sundays from January 3 – 24, 2016 on Smithsonian Channel.
About the Author
Francine Brokaw has been covering all aspects of the entertainment industry for 20 years. She also writes about products and travel. She has been published in national and international newspapers and magazines as well as Internet websites. She has written her own book, Beyond the Red Carpet The World of Entertainment Journalists, from Sourced Media Books.
Follow her on Twitter