'Miraculous: Tales of Ladybug & Cat Noir' DVD GIVEAWAY
Category:
Giveaways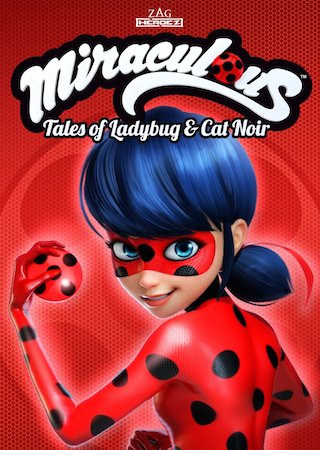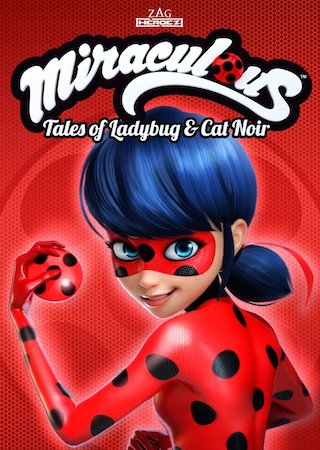 Get ready to bug out with two new super heroes! The DVD release features seven incredible episodes, bonus features, and a French language track – très bon! Wildly successful on Nickelodeon, its legions of fans worldwide know that Miraculous™: Tales of Ladybug & Cat Noir is superhero super fun.
Marinette and Adrien, two seemingly normal kids live what appears to be an ordinary teen life in Paris with daily encounters that create amusing circumstances in school, with friends, family, and even with strangers. But when the evil Hawk Moth threatens their beloved city of Paris, they transform into the superheroes Ladybug and Cat Noir using super powers gained with the help of their magical friends. Hawk Moth is using his evil energy to transform normal people into super villains, so our two heroes need to use all their skills to defeat him.
Becoming Ladybug is a complicated process. First, Marinette needs a "Kwami," which is a tiny magical assistant (called Tikki). She also needs a "Miraculous," which is a magical accessory (her special pair of earrings). Tikki uses the Miraculous to transform Marinette, but her Ladybug super powers only work for a limited time!
It is a good thing that she gets a little help from her superhero partner, Cat Noir even though she insists she doesn't need him. If only she knew Cat Noir's true identity – her school crush, Adrien! It will take a lot – friendship, teamwork and skill – to outwit Hawk Moth. Will Ladybug and Cat Noir be able to balance their double lives and keep Paris safe? Will they ever find out each other's true identity? Until then – there is a whole city of baddies to defeat… SPOTS ON, CLAWS OUT!

Miraculous™: Tales of Ladybug & Cat Noir episodes include:
"The Bubbler," "Mr. Pigeon," "Stormy Weather," "Timebreaker," "Copycat," "The Pharoah," and "Lady Wifi"!
Bonus features on the DVD are Episode Animatics, a Sing-along, and Cast and Crew Interviews.
We have some DVDs to giveaway.
To be eligible to win a copy of Miraculous: Tales of Ladybug & Cat Noir, email us at [email protected] with "Miraculous Giveaway" in the title. Please supply your name, address, phone number and email address (so we can let you know if you are a winner).
The deadline for this giveaway is May 1, 2016.