'Pandas' documentary on IMAX
Category:
Movies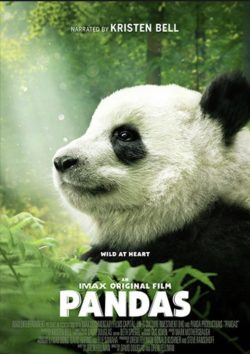 Pandas are adorable. I doubt you will find anyone who doesn't think so. But these delightful little (giant) fellows are in danger. Human encroachment has changed their habitat. The new IMAX film Pandas looks at a group of people who are tackling this difficult situation in scientific and humanitarian ways.
At the Chengdu Panda Base in China, they are breeding the animals with the intent on repopulating the wild population. However this brings up a unique problem. How do they get a captive-born panda prepared to live in the wild?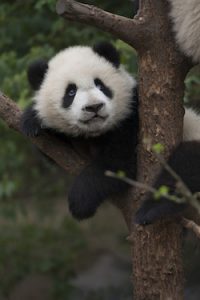 With the help and examples of Ben Kilham in New Hampshire, Hou Rong, aka "Panda Mom," learns his technique when it comes to preparing bears to live in the wild. Kilham's technique has helped hundreds of black bears but will this method work for Pandas as well? That is what they hope to accomplish.
The team chose little Qian Qian (Chen Chen) as their test panda. She was the most promising of the new cubs. She had spunk and curiosity as well as courage. Viewers see how she prepared to face her new life in the wild, away from her "friends" and the comfort of the Panda Base.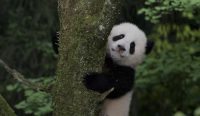 Dr. Jake Owens moved to China to teach the Kilham method to the panda team and to prepare little Qian Qian.
Kristen Bell narrates this film that combines the East and the West in a collaboration to help the endangered panda population. Will little Qian Qian learn enough to face life on her own?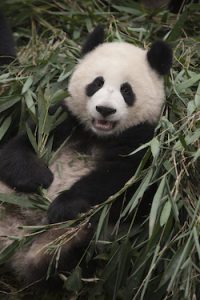 "The scientists at Chengdu Panda Base have dedixated their lives to creating a more secure future for the wild giant panda," said Drew Fellman who wrote, produced, and co-directed this film. He also said he wanted Bell to narrate the film because of a funny little incident. "I was building a snowman at the Panda Base for the panda cubs to play with and I was humming 'Do You Want to Build a Snowman?,' which Kristen Bell sang in Frozen." That was his sign to get the actress to be part of this incredible documentary.
Pandas will play in special IMAX theaters for one week beginning August 17, 2018, then move to science centers around the country.
Pandas is rated G. It's fun and educational for all ages. Kids and adults at the screening were all entranced by these adorable animals. It's a film for the entire family.
About the Author
Francine Brokaw has been covering all aspects of the entertainment industry for over 25 years. She also writes about products and travel. She has been published in national and international newspapers and magazines as well as Internet websites. She has written her own book, Beyond the Red Carpet The World of Entertainment Journalists, from Sourced Media Books.
Follow her on Twitter