'Paris Can Wait' movie review
Category:
Movies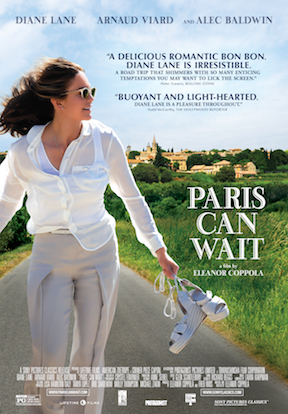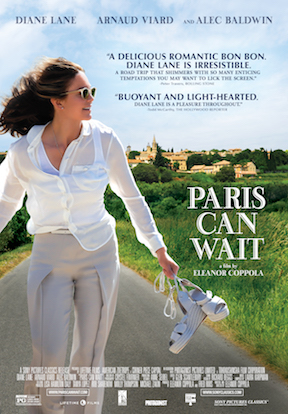 Eleanor Coppola wrote, produced, and directed Paris Can Wait. This is a charming, endearing, and entertaining story starring Diane Lane and Arnaud Viard, with Alec Baldwin.
Lane is Anne Lockwood, a devoted mother and wife to movie producer Michael Lockwood (Baldwin). While on location in the south of France, the couple plans on flying to the next location however Anne's earaches keep her from getting on the plane. Michael's business associated Jacques (Viard) offers to drive her up to Paris where she will meet up with her husband in a few days.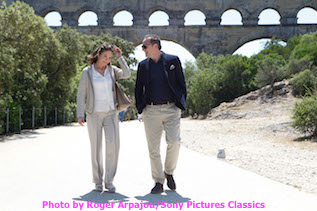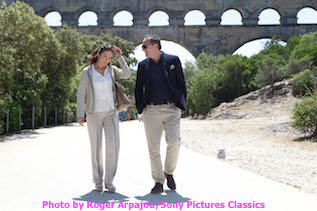 What would normally take one day turns into a journey Anne never expected. Jacques introduces her to the back roads of France as well as a lot of food and wine. This man never stops talking about food and wine. His knowledge of them is amazing. Unfortunately, he has no credit card with him so it is left to Anne to pay for most of their meals, which are several courses long, and sometimes include a couple different wines.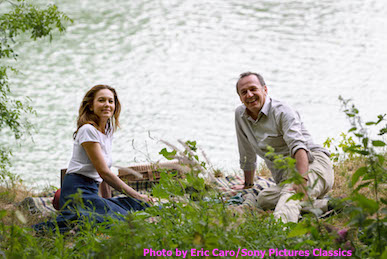 The film is a picturesque journey through the country as well as a fun story with this American woman who just wants to get to Paris but finds herself being waylaid into experiences she had never dreamed. All the while, Anne captures her journey with her camera. But her images are not what most people would take pictures of. She has an artistic eye and captures textures and other things that many people simply miss.
Coppola wrote this story after having experienced this very journey herself when she was grounded with a cold that kept her from flying. She had the same 7-hour journey turn into a 2-day event. When asked whether she felt she was being conned, she replied, "I was having a very enjoyable time. I knew and trusted the Frenchman and wasn't fearing a con. That's an aspect of the story developed for the script."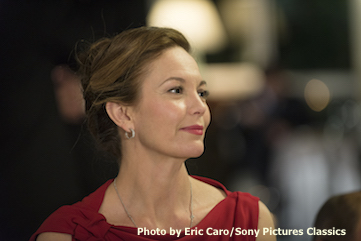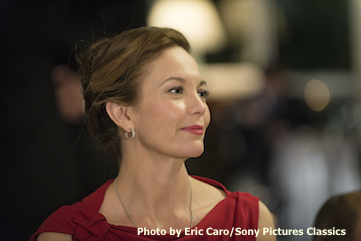 As Coppola explained, "Anne is at a time in her life – midway – when her child has left home. She has turned 50 and become more reflective. She's beginning to realize that she can't look to her husband to make her life perfectly satisfying, and can't look to another man to do it either. Her happiness is up to her. The next step in her growth is to begin an inner journey. A step towards this inner adventure is expressed by her photographs – her individual view/connection to the world around her. I wanted the movie to be entertaining and thought-provoking. I hope the audience will enjoy the characters' trip, and take more notice of the small joys in life… such as a really good tomato."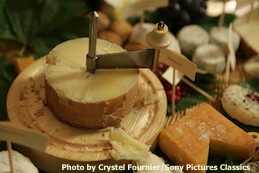 The movie takes audiences from Cannes through the French countryside to Lyon then on to Paris. There are several specific destinations that play an important part in the film's travelogue, however besides the stories of the characters, food is a main ingredient (no pun intended) in this movie.
Paris Can Wait is truly an enjoyable and perfectly enchanting film. Diane Lane is exquisite as Anne and Arnaud Viard is wonderful as the charming Frenchman who doesn't live by the clock and only wants to experience life in the moment. There are plenty of laugh-out-loud moments, as well as sensitive and romantic ones.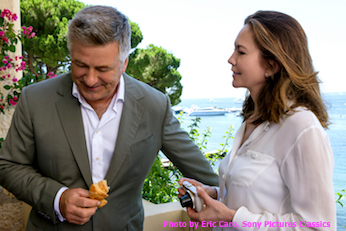 If you're trying to figure out who Eleanor Coppola is and how she fits into the famous family, she is married to Francis Coppola and is the mother of Gian-Carlo, Roman, and Sofia.
Paris Can Wait is rated PG and opens in select theaters May 12, 2017.
It's impossible not to find at least one food in the movie that entices you. Below is a Crème Brûlée au Chocolate | Chocolate Crème Brûlée recipe from the film by Moria Sinskey. Enjoy.
Chocolate adds a luxurious note to classic vanilla accented crème brûlée. Served with a broiled sugar crust or simply as a pot de crème without it. (Yield: 8 6-ounce ramekins)
INGREDIENTS:
2 cups heavy cream
1/2 cup whole milk
1 vanilla bean, split and scraped
6 large egg yolks
3/4 cup brown sugar
1⁄2 teaspoon kosher salt
8 ounces' dark chocolate (68% cacao), melted and kept warm
8 tablespoons fine sugar
DIRECTIONS:
Preheat the oven to 350 degrees F. Ready 8 6-ounce ramekins or similar sized heatproof dishes in a deep roasting pan with 1-inch of space between the cups.
Bring the milk, cream and vanilla bean to a simmer in a medium saucepan. Turn off the heat and cover to keep warm.
In a large bowl, whisk the yolks, brown sugar and salt together lightly. Pour the hot cream in thirds over the eggs while whisking constantly. Fold in the melted chocolate until it is thoroughly combined. Strain into a large pitcher and skim off the air bubbles from the surface of the custard with a ladle.
Pour the custard into the cups or ramekins. Pull the oven rack out halfway, place the pan on the rack and pour very hot water into the pan to fill 3/4 of the way up the sides of the cups. Do not splash water into the custards. Carefully push the oven rack in so as not to swish the water. Cover the cups with a flat sheet of heavy foil.
Bake for 50 to 55 minutes until the custard has set. A dime-sized circle at the center should be loose when the custards are jiggled gently.
Remove the custards from the hot water bath. Place in the refrigerator uncovered and chill overnight. Cover after chilling to prevent condensation from forming on the top of the custards while they are cooling.
Sprinkle each of the custards with 1 tablespoon fine sugar. Broil for 1 minute under a hot broiler to caramelize sugar or alternatively use a butane torch.
About the Reviewer
Francine Brokaw writes about products, travel, and entertainment. She has been published in national and international newspapers and magazines as well as Internet websites. She has written her own book, Beyond the Red Carpet The World of Entertainment Journalists, from Sourced Media Books.
Follow her on Twitter