Pinkalicious & Peterrific will premier February 2018 on PBS Kids
Category:
Television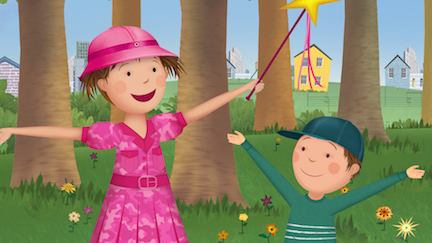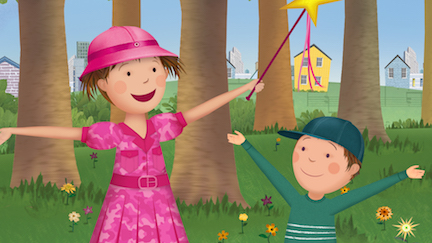 PINKALICIOUS & PETERRIFIC follows the adventures of Pinkalicious and her brother Peter. Pinkalicious imagines creative possibilities everywhere she looks. She is an artist at heart—and, like most creative people, she sees the world differently from others. She knows what she likes, and she's not afraid to express herself—though she sometimes needs help from her brother, Peter, and her neighborhood friends.
"PBS stations are a go-to destination for the arts in their communities across the country; we often hear from artists that their first exposure to the arts came from PBS programming," said Linda Simensky, Vice President, Children's Programming, PBS. "We are thrilled to build on our commitment to the arts with a PBS KIDS series entirely dedicated to the arts and creativity. Through PINKALICIOUS & PETERRIFIC, we hope to encourage children across America to follow their passions and express themselves creatively, while building important skills and having fun."
PINKALICIOUS & PETERRIFIC is designed to help preschool-age children explore the arts and creativity. "Research shows that participating in the arts strengthens children's cognitive and emotional skills, and leads to higher academic performance," said series Executive Producer Dorothea Gillim. "Kids will simply connect with the great characters Pinkalicious and Peter, and their friends Jasmine, Rafael and Lila; the entertaining and quirky stories; and the visually stunning animation."
The new PBS KIDS series is based on author-artist Victoria Kann's number-one New York Times-bestselling Pinkalicious book series, which includes 63 titles and has sold more than 23 million copies to date. The most recent book in the series, Peterrific, debuted in May 2017. The HarperCollins book series has been translated into 8 languages, is sold in 9 countries and inspired a stage musical, Pinkalicious: The Musical, which premiered in New York City to sold-out audiences and continues to be performed there and across the country.
"I'm tremendously excited to see the world of Pinkalicious and Peterrific come alive," said author and illustrator Victoria Kann. "And I'm grateful to PBS and WGBH for helping to empower kids to explore and express their full creativity through this wonderful new series."
Each episode of PINKALICIOUS & PETERRIFIC will include two 11-minute stories as well as a live-action interstitial and an original song. The series is currently in production at WGBH and its animation partner, Sixteen South, for 38 half-hour episodes and one hour-long special, which will roll out on PBS KIDS beginning in 2018.