'Remember' – Movie Review
Category:
Movies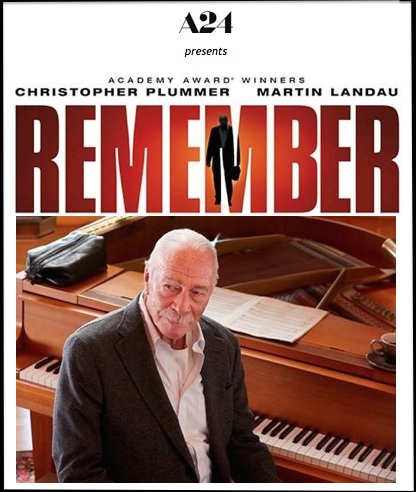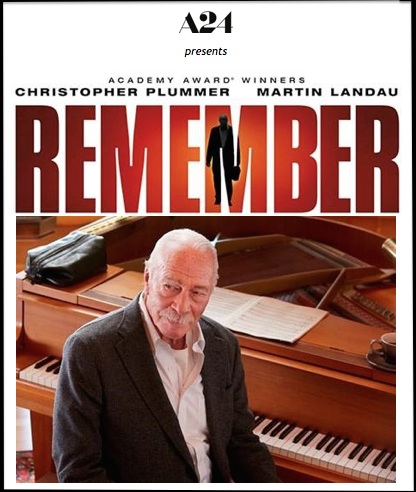 Christopher Plummer turns in a spellbinding performance in the new film Remember, co-starring Martin Landau. Plummer plays Zev Gutman, a Holocaust survivor living in a senior care facility, and Landaus is Max Rosenbaum, another survivor in the same facility.
Zev's wife just passed away and he is alone and confused, suffering with dementia. Max and Zev plot to hunt down and kill the Nazi guard who murdered their families in Auschwitz.
Max gives Zev a detailed letter of his mission. Because Zev has dementia, he often gets confused so this roadmap, so to speak, is his only hold on reality. Max has discovered four men living in North America under false identities. One of these four is the Nazi guard from Auschwitz.
Seeing to every detail, Max has taken control of his friend's mission, with hotel and train reservations. As Zev traipses around the country, he checks off each man from the list. He is intent on finishing the task he and Max have set out. Zev is headstrong in his job. He will stop at nothing to hunt down this evil man who took his family away 70 years ago.
As Zev tracks down the various men living under the name "Rudy Kurlander," he encounters several roadblocks that for most people would be troublesome. But not for Zev. He's an old man with memory problems. He has nothing to lose. He continues on his trek with some unexpected consequences.
Plummer is amazing in the role. While this is not a fast-paced film, it is an intense story of evil and redemption. The actor returns to the Nazi theme having played Captain Von Trapp in the classic 1965 musical The Sound of Music.
"This is a different performance than we've seen Chris play," said Director Atom Egoyan. "It's a naturalist performance, but there is something so unnatural about this person's circumstances. And the tension provides a particular alchemy which Chris is able to harness very specifically."
For Plummer, he thought the story was "marvelous." He said, "I thought it was original, shocking, intense and economically written."
Max and Zev are completely different in their circumstances. While Zev's body is strong and his mind is failing, Max's mind is sharp but he is confined to a wheelchair. Max pulls the strings and helps his friend through each step of the journey. Neither man is afraid of the consequences.
"I like scripts that are intelligent," commented Landau. The emotions throughout the film are gut wrenching and viewers will feel the intensity of the situations. As Zev checks off items on his list, the plot thickens. Watch out for the twists and turns along the way.
This is definitely an emotional story with an amazing performance by the star. Plummer deserves accolades for this role.
Remember is rated R and opens in select theaters March 18, 2016.
About the Author
Francine Brokaw has been covering all aspects of the entertainment industry for 20 years. She also writes about products and travel. She has been published in national and international newspapers and magazines as well as Internet websites. She has written her own book, Beyond the Red Carpet The World of Entertainment Journalists, from Sourced Media Books.
Follow her on Twitter