'Sisters' - Movie Review
Category:
Movies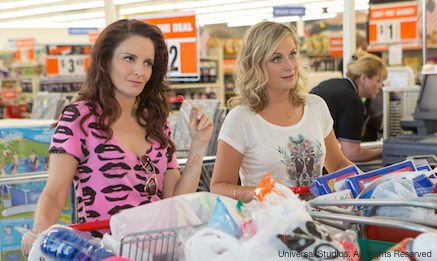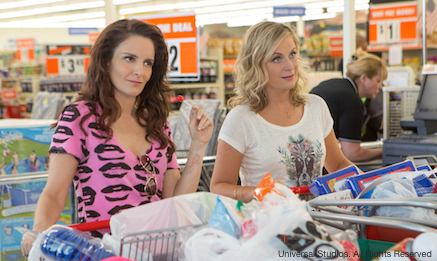 Tina Fey and Amy Poehler are sisters in this over-the-top look at two women who share the same bloodline but are very different. Sisters is a madcap adventure of love and bonding.
The Ellis sisters, Maura (Poehler) and Kate (Fey), grew up in Orlando with their parents (James Brolin and Dianne Wiest). Maura is a divorced nurse who likes to take care of everyone and everything. Kate is a screw-up who cannot hold a job or an apartment. Even her daughter can't take the upheaval in her mother's life and yearns for a nice, quiet life with her mom.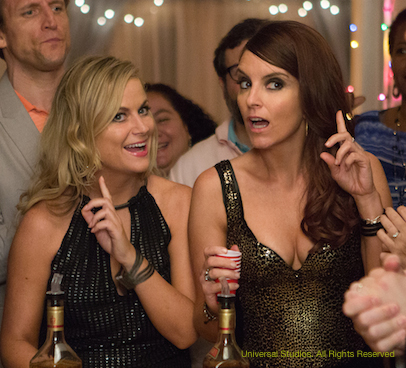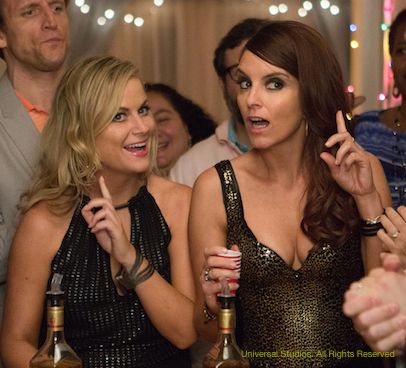 When the sisters are summoned back to Orlando to clear out their bedrooms because their parents moved into a retirement condo, Kate and Maura take a trip back to their childhood and start dredging up all their past adventures. While reading their school-age diaries, Maura realizes she was always intense and boring while Kate longs for the good old days and their famous "Ellis Island" parties they threw.
With the house almost empty, the sisters decide to throw one last bash and invite their old friends. What they realize is that everyone has moved on to adulthood and not eager to "let go" like they did when they were young. But leave it to Kate to shake things up and soon everyone is letting their hair and pants down. This party is a raunchy Animal House-type event with all that that entails, with minimal laughs.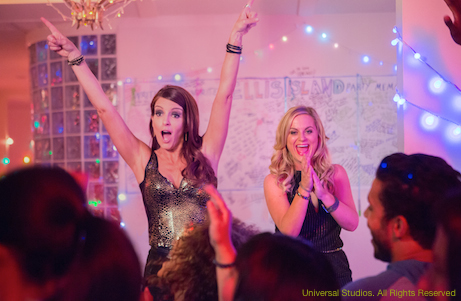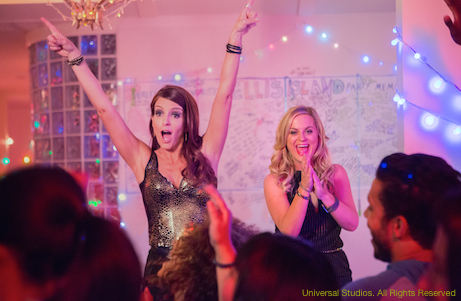 According to Fey, "I'd been planning to produce this screenplay Paula [Pell] wrote for a long time, not knowing if I would be in it at all. Once the script started taking shape, I said I'd love to play Kate because I never get to play characters like her: a wild child who's trying to get on the straight and narrow."
Fey added, "Once I was into the role of Kate, we thought it would be fun to have Amy play the sister who's more dutiful. Over the course of the film, Maura starts to cut loose. You get to see her finally go wild, which is, of course, what you want to see Amy do and what she's so great at."
"I jumped at the chance to play Tina's sister on film," Poehler said, "because we serve as chosen sisters for each other. We don't have sisters in real life, but I've known Tina 20 years, and she's the closest thing I have to one. It was exciting to get the chance to play that on screen." There's no doubt the two have a bond that is magic.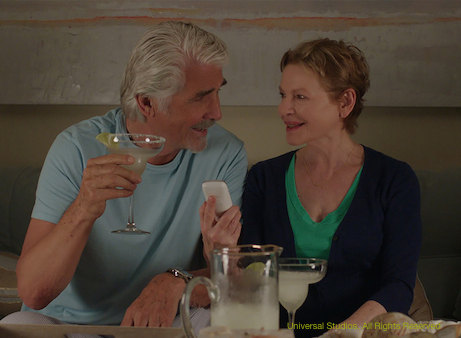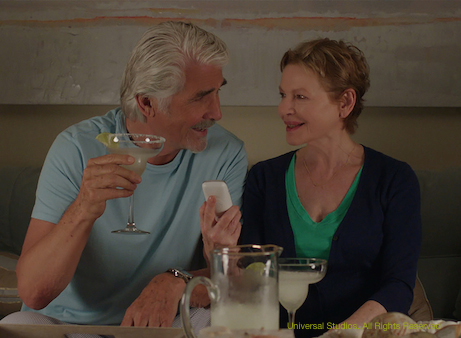 Fey and Poehler are definitely two of the great comediennes of today and their chemistry is unmatched. Joining the cast are Maya Rudolph and John Leguizamo as some of the old friends, along with a host of other great actors. Perhaps the best scenes involve Brolin and Wiest whose onscreen time is limited. But they do manage to steal the show. By the way, these two also play the matriarch and patriarch of a different family on the TV series Life in Pieces.
What started out as a way to let go and enjoy a piece of the past ends up as a learning experience for everyone.
Ike Barinholtz plays James, a man who catches Maura's eye and touches her heart, and John Cena plays Pazuzu, the drug dealer with a heart of gold.
The bottom line is that Tina Fey and Amy Poehler are very funny women/actresses, and time has definitely been on the side of James Brolin who is just as adorable now as he was when he first began his career.
Sisters is rated R for crude sexual content and language throughout, and for drug use. It is this generation's Animal House of antics, alcohol, sex, and drugs. Had they toned that part of it down a notch or two –or three – and focused more on the talents of Fey and Poehler in a different way, the film would be a great family movie, however due to the raunchiness it is a definite "R."