Sleep Softly Book/CD GIVEAWAY
Category:
Giveaways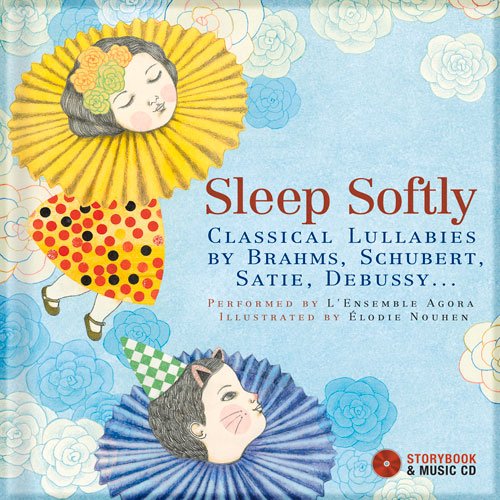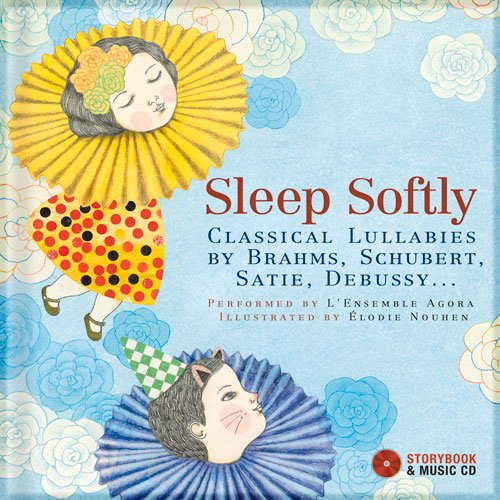 Soothing and entrancing melodies from beloved composers are collected in this newest addition to The Secret Mountain's acclaimed book-and-CD series. The hardbound book features whimsical, dream-like illustrations by Élodie Nouhen and brief explanatory notes describing how each piece was composed and how it was arranged for this recording. The accompanying CD, recorded in France with the acclaimed wind and harp quintet L'Ensemble Agora, features 16 soft and sweet masterpieces that will send everyone in the family—including the crying infant—off to dreamland.
The gently rocking rhythm of Offenbach's "Barcarolle" launches listeners into the magical world of Venetian gondoliers, and other familiar pieces, including Schumann's "Of Foreign Lands" and Satie's "Gymnopédie," convey a sense of timeless voyage through cadence and instrumentation. Fauré's famous melody, "Après un rêve," demonstrates the power of melody and harmony to create an otherworldly experience.  The most famous track of all was composed in 1868 by Johannes Brahms: "Wiegenlied," better known in the English speaking world simply as the lullaby song. The final piece, "Brezairola," is a traditional song which French musician Joseph Canteloube arranged in the 1920s; this recording strips the melody to its essence, adding the drone of a bassoon in the background. The result is a relaxing 34 minutes of sound and visuals for all ages to enjoy together. For more information about this product go to www.thesecretmountain.com
We have some Book/CDs to giveaway for some very lucky kids and babies.
To be eligible to win a copy of Sleep Softly, email us at [email protected] with "Sleep Softly Giveaway" in the title. Please supply your name, address, phone number and email address (so we can let you know if you are a winner).
The deadline for this giveaway is May 22, 2015.