The Affair Season 2 Airs on Showtime
Category:
Television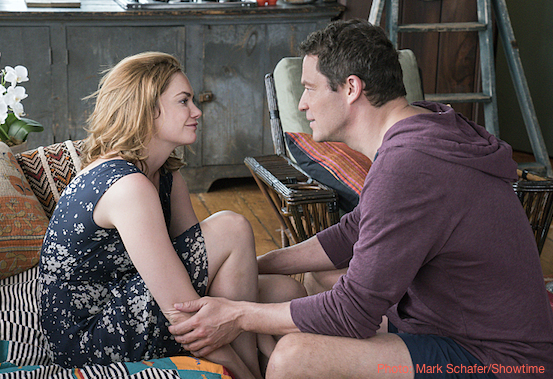 I don't know about you, but I crave for serious human dramas, especially shows that deal with marriages and relationships. In this day and age of Super Heroes and apocalyptic disaster shows, they are few and far between.
For those of you who are willing to invest some of your precious time exploring ripple effects of an affair, I'd highly recommend Showtime's The Affair. Don't be fooled by the title. It's a fascinating study of emotional and psychological effects of an affair that shatters two marriages along with a smartly parsed out murder mystery.
Noah Solloway (Dominic West) and Alison Lockhart (Ruth Wilson) met, kissed, and cheated their spouses who eventually found out about the affair.
Hagai Levi (In Treatment) and Sarah Treem (In Treament, House Of Cards) were interested in Rashomon style storytelling and Treem is fascinated by how men and women see and experience the same situation differently. That's why the entirety Season 1 was told from Noah and Alison's POVs. It worked beautifully due to her stringent efforts in writing the show without judging either character.
The anticipated Season 2 premieres on October 4 and it will depict the aftermath of the affair. However, Treem added two more vastly different perspectives in the mix. We will get to know Helen Solloway (Maura Tierney) and Cole Lockhart (Joshua Jackson), who were left behind to pick up the pieces. Some of the timelines are a bit confusing, but we really see the true colors of the star-crossed quartet when life happens.
The Affair Season Two premiers October 4, 2015 on Showtime.
About the Author
Meg Mimura is a TV critic who actually watches shows zealously in search of human drama worth watching. She is a member of Television Critics Association as well as Academy of Television Arts and Sciences.