The Cast of Mad Men Talk About the End of the Series
Category:
Television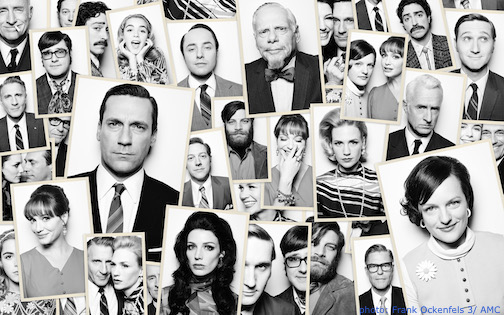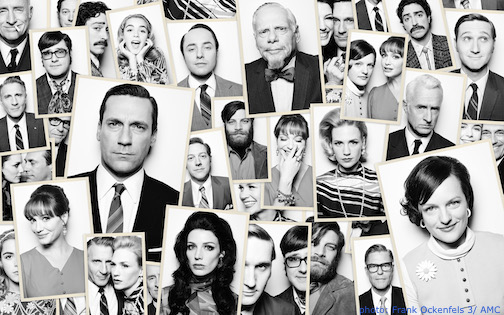 Jon Hamm, Christina Hendricks, John Slattery, January Jones, and Elizabeth Moss have been on the AMC series Mad Men since it premiers in 2007. Now the hit series is coming to an end, and the actors discussed this as well as their feelings about ending the show that has been a big part of their lives and the lives of the fans, not to mention part of pop culture.
"I'm thrilled that it's ending," joked Hamm, adding he was "looking forward to being unemployed for as long as I'll be unemployed." But all jokes aside, Hamm acknowledged, "Honestly, there's no version of this ending that is not super painful for me, and mostly it's because of these people (in the cast) and [Matthew Weiner, the creator, executive producer, writer, and director of the series] because they've been the single constant in my creative life for the last decade. So that's kind of tough."
Hamm was contemplative when he stated, "I will never be able to have this again, and that's a drag."
When asked by members of the media what surprised them about the show, Elizabeth Moss bluntly stated, "I've always been sort of constantly surprised over the years." She added, "I think the thing I'm most surprised by is that [my character] actually hasn't changed in a lot of ways, which I think goes the same for a lot of the characters." She said her character "has retained a lot of her qualities that she's had since the beginning in good ways and in bad ways."
Christina Hendricks admitted, "I would say over the years I was surprised at how we were able to maintain this sort of story about [my character] and her trajectory in the workplace and relationships in the workplace, …" She smiled and added, "I was just surprised at the creativity of bringing in all these different people within her life." She credits this to Weiner.
"It's become for better and worse, but mostly better, just a part of my life and a significant part of my life," Hamm said. "So there's not a lot of jobs you can point to, at least in our world, that have that impact." Hamm added, "at the end of the day, this experience has been unequivocally wonderful, and I'll miss it."
The actors were asked what they felt and where they were when they received and read the final script. "I got it at home," January Jones acknowledged. "It was very hard. It was very emotional. I kind of knew a little bit of what was going to happen in the last script, but … I was just a mess pretty much." She chuckled a little. "It's a beautiful story. It's perfect in a way, and I read it over and over. I didn't want it to be the last time. So sometimes I still read it every once in awhile," she said with a laugh.
According to John Slattery, the show "was surprising to the end." Even to the final script. Added Jones. "I was pleasantly surprised, and I hope the audience is surprised." And Hendricks joined in saying, "I was pleased. I thought there's no way I can be happy because it's ending."
Rumors have been running rampant for a long time about a spin-off, and many of the cast would love to be part of that. Time will tell.
The series finale of Mad Men will air on AMC May 17, 2015.
About the Author
Francine Brokaw has been covering all aspects of the entertainment business for 20 years. She also writes about technology and has been a travel writer for the past 12 years. She has been published in national and international newspapers and magazines as well as internet websites. She has written her own book, Beyond the Red Carpet The World of Entertainment Journalists, from Sourced Media Books.
Follow her on Twitter
Like her on Facebook