The Hero of Color City – Movie Review
Category:
Movies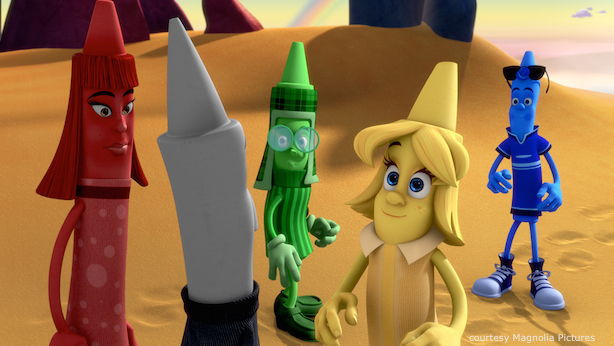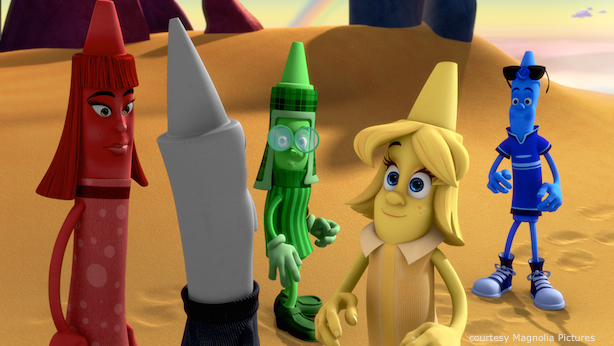 Christina Ricci, Rosie Perez, Wayne Brady, and Craig Ferguson supply the voices for a fun and colorful cast of characters in the new animated film The Hero of Color City. It's a cute film for kids with plenty of scenes and witty dialogue that will strike a chord with their parents too.
Ben is a nice little six-year-old boy who loves to draw. Every night when he is asleep, his crayons come to life and travel, via the crayon box, to a magical land called Color City. This is where crayons live. In Color City they enjoy the beach, a spa, and other activities. The city gets it life – and color – from a magic rainbow that creates a waterfall. The waterfall flows down the mountain and provides the colors for the crayons.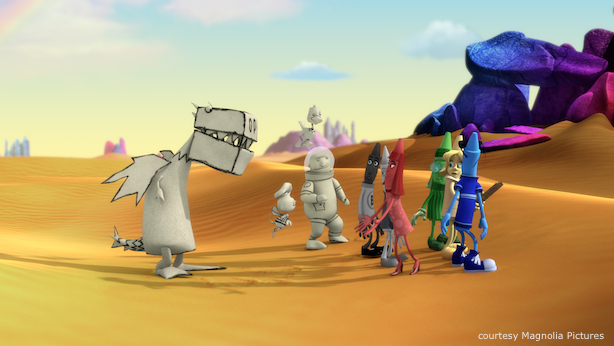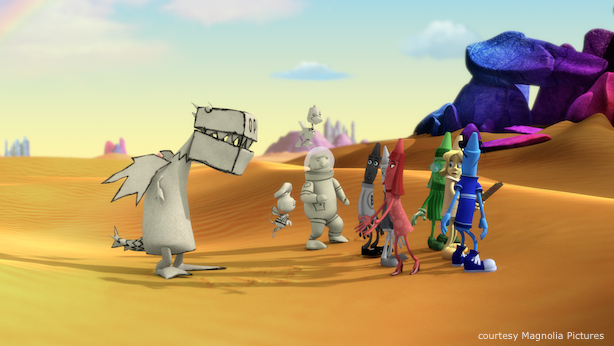 One night, two of Ben's unfinished drawings of a king and a gnat decide to follow the crayons to Color City hoping to get colored and finished, once and for all. But what happens is a bit more than they imagined.
The crayons believe the king is a monster. King Scrawl and Gnat discover the rainbow and the waterfall and head off to collect the colors to complete them so they won't just be scribbles, not knowing that by doing so they are creating havoc in the city. All of the crayons are fading and soon will be transparent and disappear unless they stop the king from taking all the color away.
Each crayon has his/her own personality. Yellow is timid and afraid, black is gloomy, brown is the sheriff of Color City, blue is cool, green is organized, white is anxious, and red is strong. They must travel through the city, up the mountain, restart the waterfall and return to Ben's room all before he wakes up, or they'll be lost forever. It is the most timid, yellow, who finds her inner strength and ultimately saves them all.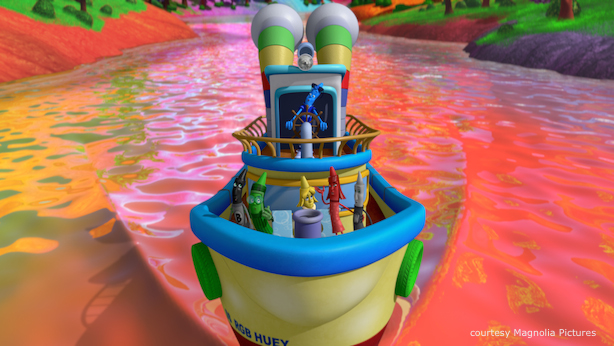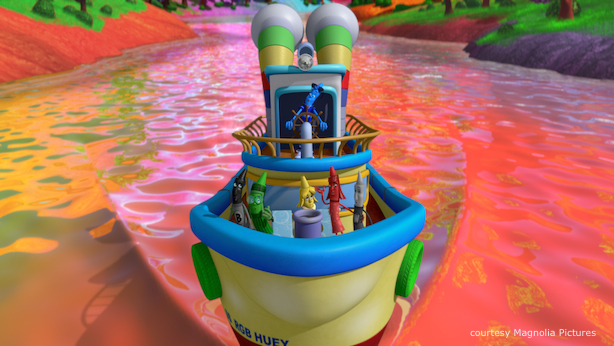 The movie is filled with life lessons, including the fact that colors are all around us, everyone is special in his/her own way, and we shouldn't be quick to jump to conclusions about others. It's an imaginative story bursting with color and music.
This is a film created for preschoolers and kindergarteners, however parents won't be bored when watching with their kids. There is a scene reminiscent of the famous Empire State Building scene in King Kong, a nod to The Karate Kid, and a professor that, if human, would be played by a bumbling Jerry Lewis.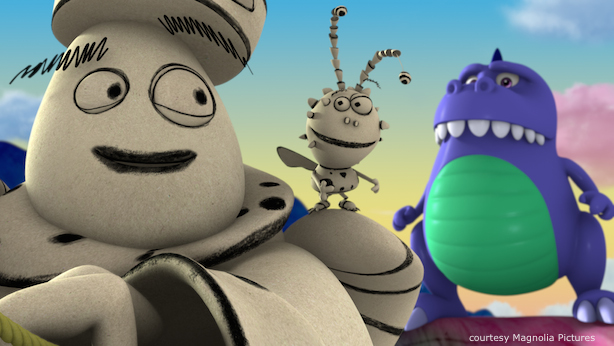 So, whether your child's favorite color is tangerine, periwinkle, baby blue, navy blue, orange, aquamarine, white, brown, black, red, tutti fruitti, yellow, pink, or the color of refried beans, there is a fun crayon in the film with an individual personality and a lot of heart. At the end of the film is a request to recycle old crayons so other children will be able to create with colors. Go to crayonecollection.org for more details.
The Hero of Color City is rated G and opens in theaters October 3, 2014 and it's available on iTunes/OnDemand October 3 as well.
Also, check out some interactive games at http://heroofcolorcity.bumblebee.com/games.html.
About the Author
Francine Brokaw has been covering all aspects of the entertainment business for 20 years. She also writes about technology and has been a travel writer for the past 12 years. She has been published in national and international newspapers and magazines as well as internet websites. She has written her own book, Beyond the Red Carpet The World of Entertainment Journalists, from Sourced Media Books.
Follow her on Twitter
Like her on Facebook