The Petersen Automotive Museum in Los Angeles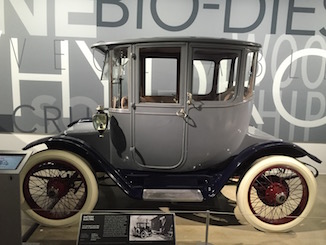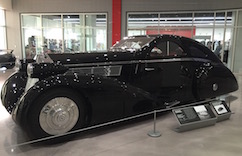 The Petersen Automotive Museum is the largest museum of its kind in the world. This nonprofit museum attracts car and motorcycle enthusiasts of all ages.
For a nominal fee, visitors to the museum are treated to an array of automobiles both from the past and future, with several prototypes on display. Along with the cars, the history of each model gives visitors an insight into the use and popularity of each vehicle.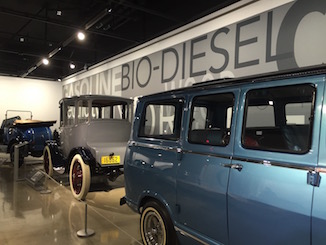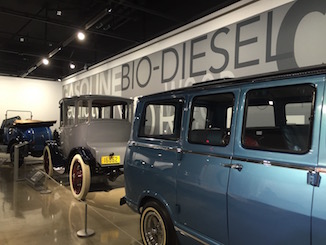 Having undergone a $125 million renovation, the updated museum reopened in December 2015. There are several floors offering visitors looks at a wide variety of vehicles, all shined to their highest degree. Even Lightning McQueen from Disney/Pixar's Cars is here on display. Other movie cars at the museum include the 1964 Aston Martin from James Bond's Skyfall, the 2004 Pontiac Aztek from Breaking Bad, the 1992 Batmobile, and the Magnum, P.I. Ferrari, among others.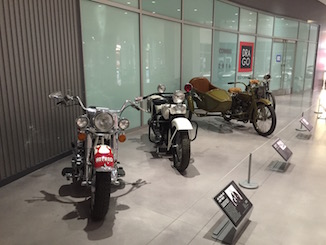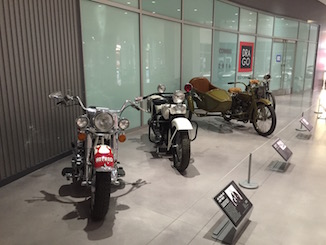 Besides these vehicles made famous on film, there are hundreds of cars from motor history. And the museum has several interactive exhibits.
While you might think the electric car is something new, you would be wrong. On display are several cars from way, way back. Automobile manufacturers have been trying various methods of powering their cars for decades, almost from the start of the industry. Looking at and reading about the cars that were designed for battery power is an education in itself.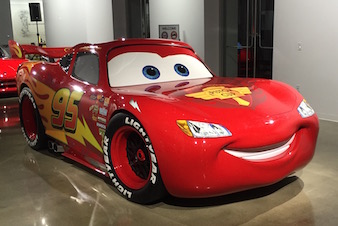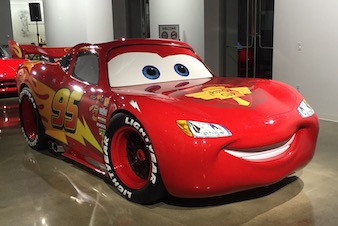 Convertibles, gull wings, sedans, sports cars, racing cars, motorcycles, vintage cars, prototypes, and everything in between are all represented at this museum, located in Los Angeles on Wilshire Boulevard, on the Miracle Mile. The price of admission for adults is $15, seniors and students can enter for $12, children under 3, active duty military, and personal care attendants are all free admittance. For an additional fee, around $20, visitors can take the special Vault Tour. Children under 10 are not permitted on this special tour.
The Vault Tour is a 90-minute guided tour where visitors see over 100 additional vehicles that are not on display to the general public.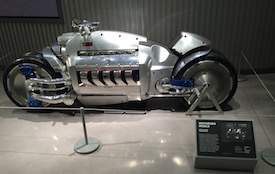 With rotating exhibits, there are new things to see and do at this museum, so even if you have already been here before, there might be something new to peak your interest and get your motor running.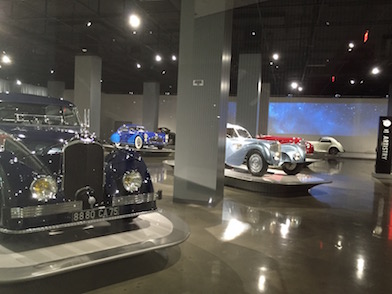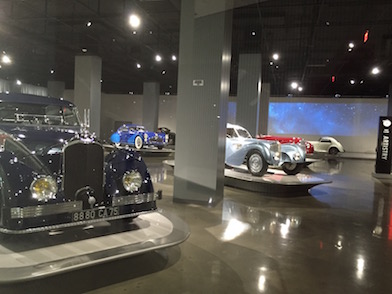 The Petersen Automotive Museum was founded in 1994 for the purpose of maintaining and educating the public about the history of the automobile. Cars have always influenced pop culture. Ever since the wheel and chassis joined forces, the automobile has enamored people. The place to learn about the history of the automobile (and motorcycle) and see almost every kind of auto imaginable is here at this museum.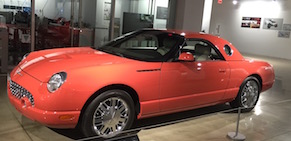 About the Author
Roy Brokaw writes about interesting things to do and places to see. He is also an accomplished travel photographer.