The Rewrite – Movie Review
Category:
Movies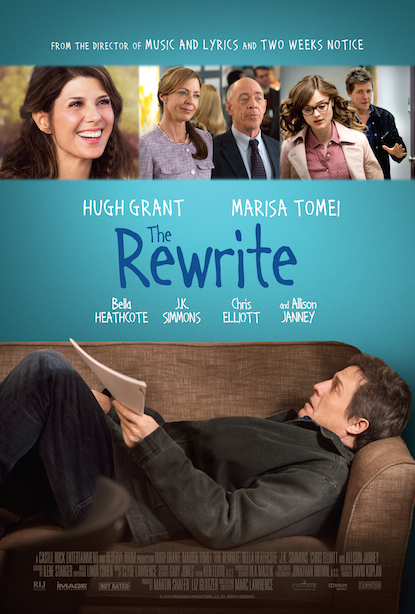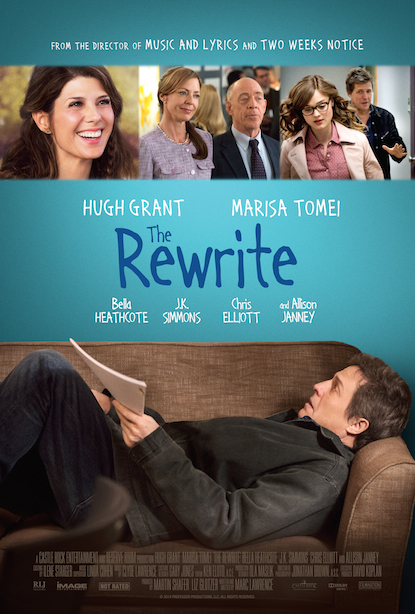 Hugh Grant never changes. He is always cute, endearing, and quite charming with a touch of mischief. In his newest role, Grant plays an Award-winning screenwriter whose glory days are in the past. The Rewrite is filled with fun, clever one-liners, and an appealing story.
Keith Michaels (Grant) is resting on the laurels of his one big hit, a movie that won him accolades back in the day. Since that time he has been divorced, is estranged from his son, and has been trying to get another project off the ground but is finding that difficult in Hollywood where his footing is not quite solid. He's a man who says what he thinks before thinking about what he's saying. He's straightforward and in a way, selfish. But deep down there is something that is yearning to come out, and it takes the entire film for Keith to evolve into the man he wants to be.
The only job he can get is being a guest screenwriting teacher at a small university in upstate New York. He reluctantly takes the job so he can use the time to work on his next screenplay. But what he finds is that the adulation of the students and their eagerness to soak up his knowledge about screenwriting is infectious. In the beginning he hardly puts any effort into his class, but once he starts paying attention to the students, things turn around.
While making headway with the students and even the faculty, Keith ends up making a major enemy of one professor (Allison Janney) who is strict with the rules and the moral code on campus. This doesn't bode well for Keith who immediately began an affair with a student (Bella Heathcote) the night ne arrived in town.
Then there is Holly (Marissa Tomei), a mother of two young daughters who has returned to school to make something more of her life. Holly is wise and imparts her wisdom to Keith, who discovers he can learn a lot from this woman.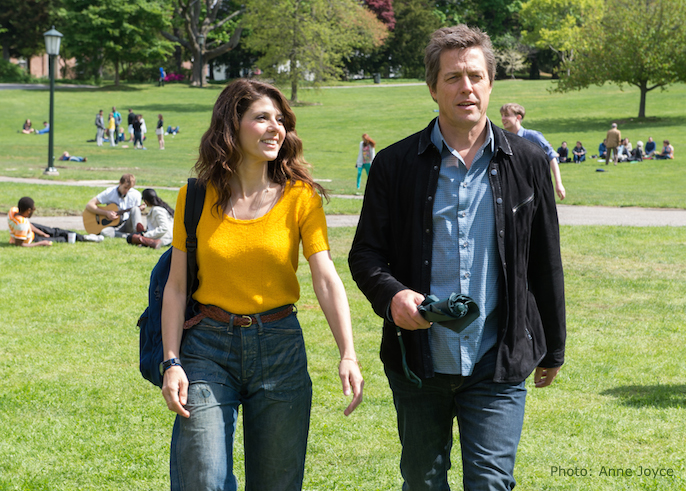 With plenty of great lines, witty musings from Keith, and fun interactions between the characters, The Rewrite is an entertaining movie. J.K. Simmons and Chris Elliott co-star as fellow faculty members.
The Rewrite is about rewriting not only a screenplay, but also life. Things change and people can change with them or stay stuck in the mire of the past.
The Rewrite is not rated. It opens in theaters and is available on VOD and iTunes February 13, 2015.
About the Author
Francine Brokaw has been covering all aspects of the entertainment business for 20 years. She also writes about technology and has been a travel writer for the past 12 years. She has been published in national and international newspapers and magazines as well as internet websites. She has written her own book, Beyond the Red Carpet The World of Entertainment Journalists, from Sourced Media Books.
Follow her on Twitter
Like her on Facebook