Thomas & Friends: Spills & Thrills DVD GIVEAWAY
Category:
Giveaways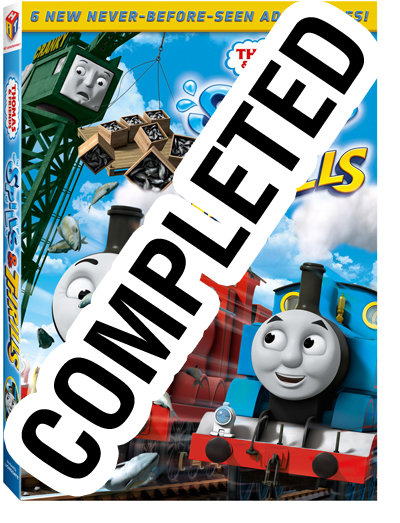 All aboard for Spills & Thrills with Thomas and his friends! The Island of Sodor is always bustling with activity, yet when the engines try to be "Really Useful" they often find themselves in some messy muddles!  James tries to prove he's not afraid of the dark, or too vain to haul smelly fish, but when he pulls the night time Kipper Express he gets more than he bargained for! Stephen's need for speed, and Salty's need to impress, sends them both into some sticky, slippery situations.  Hiro shows Diesel that nice engines do finish first and Sir Topham Hatt shows you can't cry over spilled milk…twice! It's full steam ahead for Spills & Thrills on Sodor!
Episodes Include:
"Away From the Sea"
"The Smelly Kipper"
"No More Mr. Nice Engine"
"Gone Fishing"
"Thomas' Shortcut"
"The Afternoon Tea Express"
DVD BONUS FEATURES
Biff Bash Bosh Game
Go Go Thomas Karaoke Music Video
Guess Who? Puzzles
We have five (5) copies to give away. To be eligible to win a copy of Thomas & Friends: Spills & Thrills, email us at [email protected] with "Thomas Thrills" in the title. Please supply your name, address, phone number and email address (so we can send you a notice if you win).
The deadline for this giveaway is February 28, 2014.