Window Wonderland on Hallmark
Category:
Television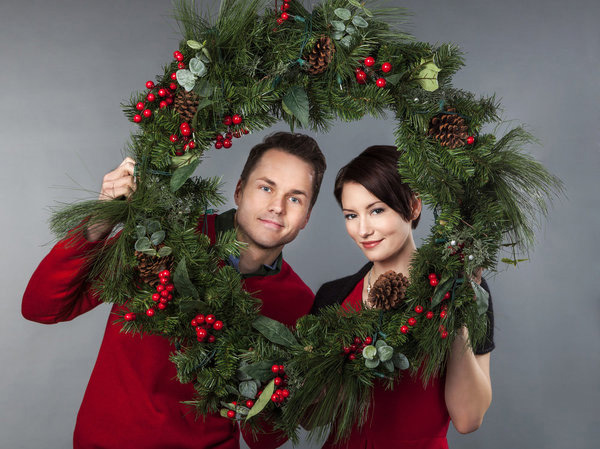 Chyler Leigh and Paul Campbell star along with Naomi Judd and Cameron Mathison in this fun and light-hearted holiday film. Window Wonderland is a sweet little story that will leave viewers with smiles on their faces.
Two fairly new window designers, Sloan Van Doren (Leigh) and Jake Dooley (Campbell), are vying for the job of head designer at a posh New York City department store. When the head designer suddenly leaves, the two are pitted against each other; each with one window, in a contest to see which designer can bring in the most customers. They have several weeks until Christmas and a couple design changes per week. Sounds like fun, but with their jobs on the line, for Sloan it is a lot of pressure.
Jake, on the other hand, takes the contest with ease. He takes to drawing his designs on napkins at the last minute while Sloan spends hours drafting her perfect window designs. What bothers Sloan is that while she puts her heart and soul into the windows, Jake seems to skate by and come up with wonderful ideas in a few seconds.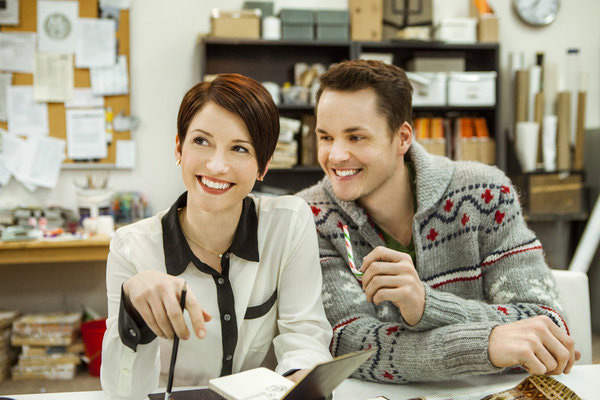 While they each pour their hearts out to Mac (Terence Kelly), the window washer at the store, he starts to discover that perhaps these two make a good combination and should start working together. But Sloan is dating Kenneth (Mathison), a high society banker who has a limo and a chauffeur, spends his holidays in Aspen, lives the high life, and has a father who can pull strings around NYC.
"I am a façade," Sloan finally admits. "We create perfect images for people to admire," and that is what she did for herself as well. Sloan is hiding her personal life and when Jake finds out her inner secrets, he consoles her by asking, "Who isn't a fake in some way or another?"
Sloan's insecurities combined with Jakes self confidence make a fun catalyst for this adorable holiday film. Naomi Judd is enjoyable to watch as well. And don't forget the great ending.
So, grab a "Fa La Latte" and settle in for this cozy holiday movie. Window Wonderland premiers Saturday, November 23, 2013 on Hallmark Channel.
About the Author
Francine Brokaw has been covering all aspects of the entertainment business for 20 years. She also writes about technology and has been a travel writer for the past 12 years. She has been published in national and international newspapers and magazines as well as Internet websites. She has written her own book, Beyond the Red Carpet: The World of Entertainment Journalists, from Sourced Media Books.
Follow her on Twitter
Like her on Facebook