'Youth' on Blu-ray Stars Michael Caine
Category:
Blu-ray's and DVD's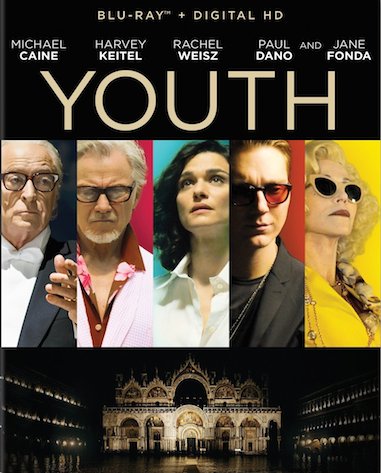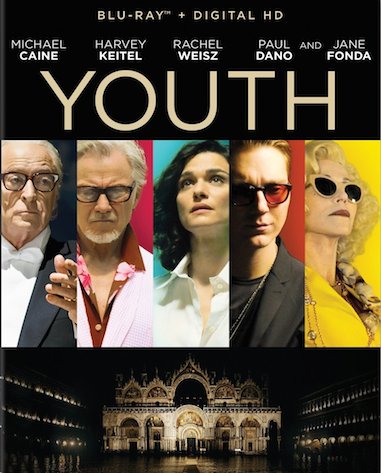 Youth is an artsy dramatic film about aging and facing the rest of your life. It focuses on men who have been friends for 60 years. One is a celebrated orchestra conductor/composer, and the other is a famous film director. Fred (Michael Caine) maintains he is retired from conducting while Mick (Harvey Keitel) is trying to get his next big hit produced.
It's vacation time and all the characters are together in a luxury Swiss Alps resort. There are some pretty unusual guests at the resort besides Fred, Mick, and Fred's daughter Lena (Rachel Weisz) who is his assistant and married to Mick's son. A rather strange older couple seems to be transfixed solely on themselves and never talk. A young actor (Paul Dano) is preparing for his next movie. Miss Universe (Madalina Diana Ghenea) and some famous and not famous people are guests at the resort during the season. Think: Kellerman's ("Dirty Dancing") without the hip dancers and fun activities.
The scenery is spectacular as the two men reminisce about their pasts and what lies ahead of them in their remaining years. Apparently, they are not all washed up. There seems to be some time left for them, but they need to take advantage of it.
Fred has to decide whether to come out of retirement to play for the Queen. And Mick is counting on his friend and star Brenda Morel (Jane Fonda) to help him make his best and last film. But things happen. Life gets in the way and in some instances propels some characters forward while defeating others.
When Lena's husband suddenly files for divorce, she has to face a different future than the one she had thought about. But this might not be a bad thing. And when Brenda berates Mick about his career, he also must face his life and career.
Fred is the one who evokes empathy from viewers. He is the one with his head on his shoulders and with a good sense of humor about his life and his age. He is the one thread in the film that makes it worth watching.
Yes, there are some odd moments. The characters face their pasts and the things they can no longer do due to age and illnesses. Looking back is both good and sad. But looking forward is what life is about.
The music in the film is wonderful and the original song "Simple Song #3," which was composed by Fred in the film but by David Lang in real life, has garnered several award nominations, including the Academy Awards. The film and well some of the actors have also garnered award nominations. Michael Caine won the Detroit Film Critic Society award and the European Film Awards for Best Actor. And Jane Fonda was nominated for some awards for best supporting role and actually won the award at the Hollywood Film Awards.
Youth is rated R for graphic nudity, some sexuality, and language. It's not for kids. It's definitely a drama for adults. Some of the bonus features on the Blu-ray include featurettes about the celebrated music, members of the cast, and the heart of the story which is life itself. The cast describes their feelings about the story and what it means to them.
Granted, this is not a film that will appeal to everyone. But for those who enjoy this abstract look at life, it is entertaining. And the acting is wonderful.
About the Author
Francine Brokaw has been covering all aspects of the entertainment industry for 20 years. She also writes about products and travel. She has been published in national and international newspapers and magazines as well as Internet websites. She has written her own book, Beyond the Red Carpet The World of Entertainment Journalists, from Sourced Media Books.
Follow her on Twitter