ZAZ Magnetic Building Blocks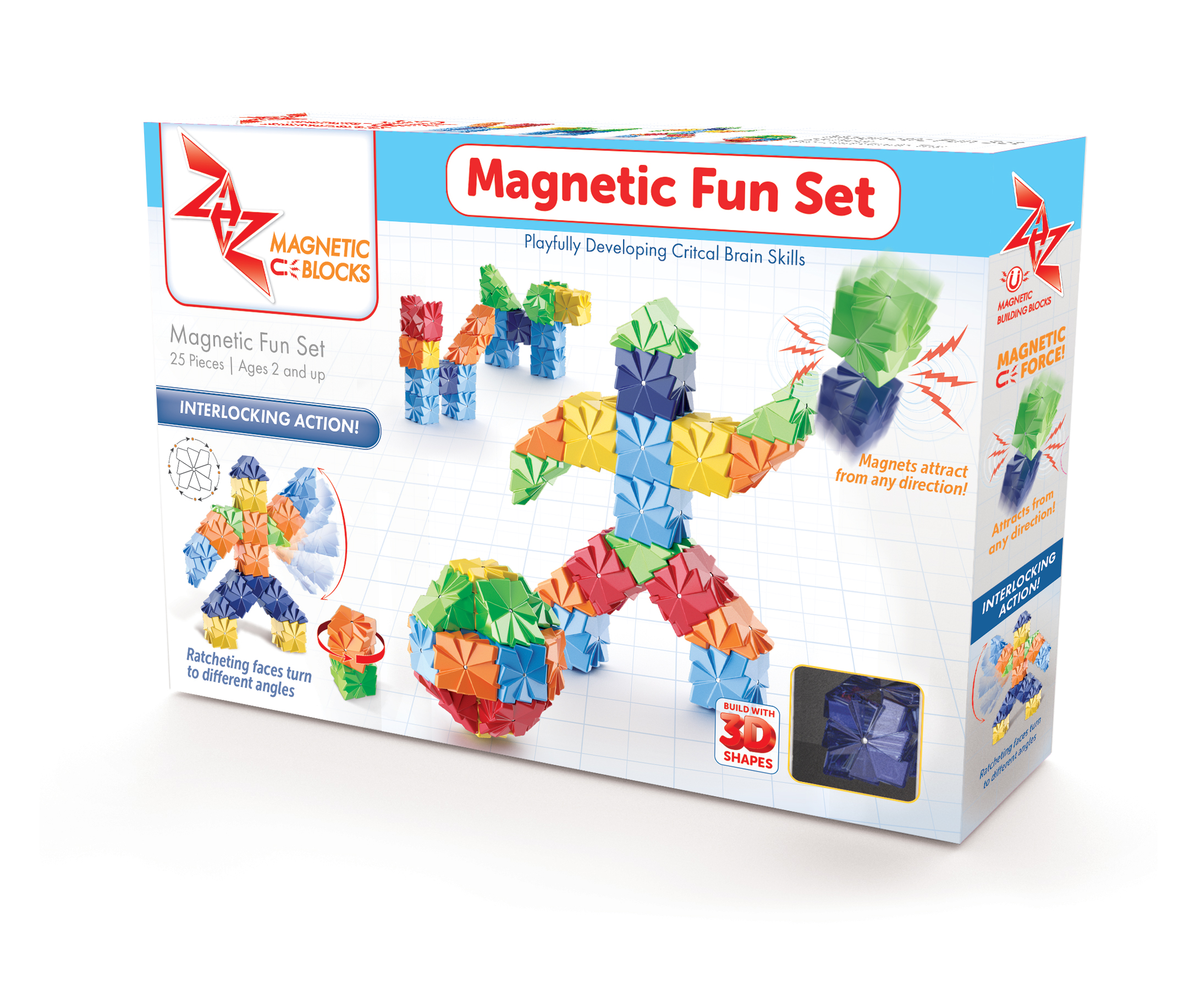 25 Piece Magnetic Fun Set
ZAZ – A construction building toy manufactured by Incredibly Interconnectable Toys
We make the most innovative building toys on the market. The fun and sophistication of our lineup go way beyond traditional block toys. Children of all ages will have hours of fun as they playfully develop critical STEM skills like geometry and creativity. Pick up the safest magnetic building toy that you won't be able to put down. Since there are over a dozen colors from solids to translucent, in several different shapes, everyone will enjoy collecting them all!
ZAZ magnetic building blocks expand your mind with the creativity of interlocking action. Each of the various cubes, pyramids, prisms and other shapes all connect together with a "Click!". Feel the magnetic force as the interlocking faces click, ratchet, and rotate into place! The unique magnetic blocks never repel each other, and always attract, no matter which direction they're facing. Since the magnets in ZAZ are encased within the building blocks, they are completely safe for even the youngest builders!
Where to Purchase:  Available through the manufacturer, Incredibly Interconnectable Toys, at fungamesandtoys.com and select dealers.